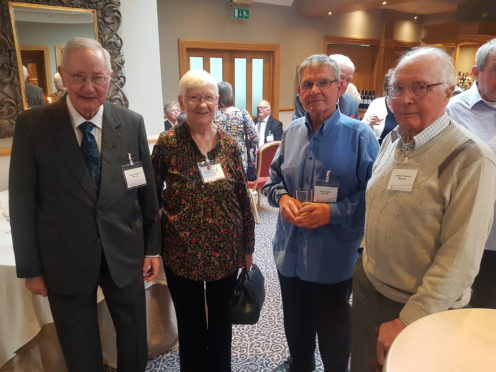 New connections were forged and old friends reconnected as veterans with sight loss came together to celebrate Scottish War Blinded's annual Northern Gathering in Inverness.
The two-day event brought together Scottish War Blinded veterans, who all live with vision impairments, and their families and carers from across Highlands, Moray, Aberdeen City and Aberdeenshire – at the MacDonald Drumrossie Hotel.
This was the sight loss charity's second gathering, which offered a host of exhibitions and talks from organisations supporting veterans, including Poppy Scotland, Horseback UK, ILM Highland and Sight Action.
The veterans, who receive one-on-one support from Scottish War Blinded's outreach team and rehabilitation experts, enjoyed two three-course meals, as well as entertainment from the Inverness Military Wives Choir.
It was also a chance for the veterans to learn more about specialist low vision aids available free-of-charge to them through Scottish War Blinded, with demonstrations and individual consultations available.
Rebecca Barr, director of Scottish War Blinded, said:"Our community in the north of Scotland really is flourishing, and this event was testament to that,If you are a veteran with sight loss, or you know someone you think might be eligible, we would love to hear from you."
To find out more about the charity's activities, equipment and support, call 0800 035 6409 or visit www.scottishwarblinded.org