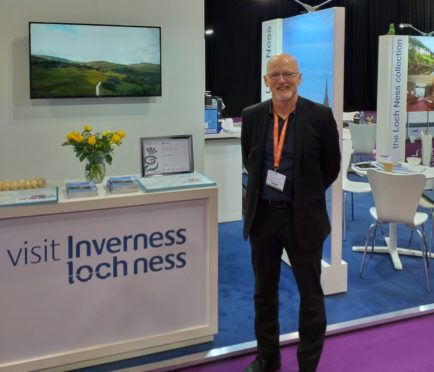 A nationwide appeal has been launched by Scotland's first tourism Business Improvement District (Bid) to find a new leader after the retirement of their CEO.
Visit Inverness Loch Ness (VILN) was established by local businesses in 2014 following a ballot, becoming the country's first Bid entirely devoted to improving the tourism sector for visitors to the area.
The drive comes after a decision by the group's first CEO Graeme Ambrose to retire from the position, ahead of a new five-year term for the Bid.
During his five-year reign, the Bid delivered on its first business plan followed by the completion of the 34-mile South Loch Ness Trail and multiple tourism events.
Mr Ambrose said: "VILN as the first Tourism BID in Scotland is the envy of many destinations because it is sustainable. This sustainability will ensure that over the next five years VILN will continue to grow and contribute to a creating an even more viable tourism destination providing a high quality visitor experience throughout the year."
The new chief executive will be responsible for delivering improvements to the visitor experience as well as marketing the opportunities available to potential visitors from around the world.
The closing date for applications has been scheduled for Sunday, June 23.
---
Local and Proud: Follow our new Facebook page dedicated to the Highlands and Islands
---
The new appointment comes on the back of a ballot vote by members of the Bid in March, pledging to continue their initiative for a further five years.
A total of 115 voted in favour of continuing, while 43 voted against.
Graeme Bell, chair of VILN and manager at Inverness Airport, said: "Applications are now open for our new CEO, who will be responsible for delivering an even more ambitious strategy on behalf of local businesses. We want to shout louder about what this area has to offer – not just through our website and social media, but with new and innovative channels.
"The new chief executive will also carry the voice of the local tourism industry to the highest level of government to ensure that our infrastructure, which is creaking under the weight of visitor numbers, gets the investment required."
He added: "The board would like to thank Graeme for his inspirational leadership over the last five years. There is no doubt he will be a tough act to follow."