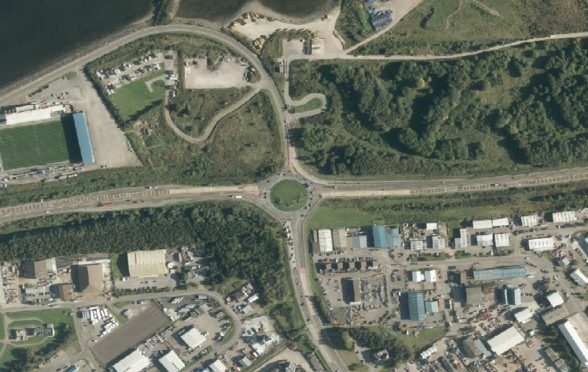 Proposals to ease traffic at the notorious Longman roundabout in Inverness are to go on display later this month.
Following months of studies led by the Scottish Government, members of the public will be invited to have their say on the preferred option.
Designs have been produced to address the traffic bottleneck at the Longman, where the A9 Inverness to Thurso and the A82 Inverness to Fort William roads meet.
Road users and members of the local community are being invited to provide feedback at events on Tuesday June 25 and Wednesday June 26.
Cabinet secretary for transport, infrastructure and connectivity, Michael Matheson, said: "As part of the Scottish Government's commitment within the £315 million Inverness and Highland City-Region Deal, we are taking forward our plans to improve the traffic bottleneck at Longman.
"We have been working hard to identify a preferred option for this important junction in the Highland capital following initial identification of five options last year.
"We have now reached that important milestone and we can let the public see and comment on our plans later this month."
The first event is to take place at the Inverness Caledonian Thistle Football Stadium from noon to 7pm on Tuesday June 25.
A second event will take place between the same hours at Inverness Town House on Wednesday June 26.
Mr Matheson added: "I would encourage anyone with an interest to come along to either of the venues to view our plans for improving Longman junction and to have an opportunity to discuss the preferred option with the Transport Scotland project team and provide comments.
"Your vital feedback will then be taken into account as we take forward the detailed development and assessment for the scheme."
Councillor Ian Brown, who represents the Inverness Milburn ward which covers the Longman roundabout, is also encouraging members of the public to attend the events and make their voices heard.
He said: "This is more than welcomed. It offers an opportunity for people to see what is being proposed and allows for their voices to be heard.
"The roundabout has been the cause of huge hold-ups and I believe if we get rid of it and have a straight road through on the A9 it will be better.
"The traffic lights were introduced for safety but they have always caused more delays and the sooner work gets underway on improvements the better in my opinion."