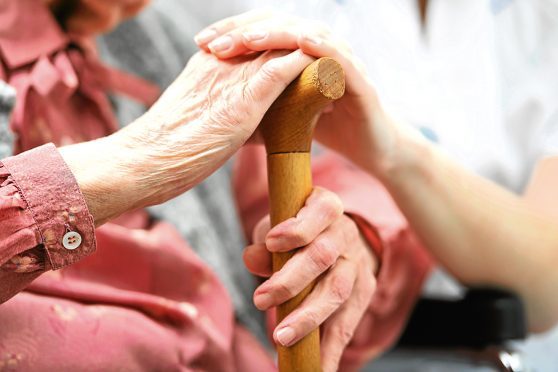 A Nairn care home worker who dragged a resident across the floor by her wrist has had a warning placed on her registration for two years.
The Scottish Social Services Council (SSSC) said Joanne Walker's actions 'posed a real risk of physical and psychological harm'.
She was employed as a care assistant by Nevisbridge Limited when the offences took place.
Officials said they found evidence that on or around July 14, 2017, Walker dragged a resident across the floor by her wrist, and lifted her off the floor from under her armpits on two occasions.
They said they found Walker's fitness to practice impaired and warned her that 'dragging a service user across the floor by their wrist is abusive behaviour and breaches the trust and confidence that service users and the public place in you'.
The SSSC also said Walker's actions were a misuse of the power and position she held as a social service worker.
Lifting the resident by her armpits risked  'causing her physical harm, as well as possible emotional harm in a place she should feel cared for, secure and dignified,' the SSSC findings went on.
They told Walker her comments to the SSSC were not enough to satisfy the Fitness to Practise department that she had the necessary insight and understanding of the potential serious consequences of her actions.
SSSC placed a condition on Walker's registration what she should complete employer training in moving and positioning and in adult support and protection within a month.
The council also ordered her to provide evidence that she had learned from the incident, is changing the way she works, and what she would do differently if a similar situation occurred.
SSSC said that factors in Walker's favour were that she has stated that she takes full responsibility for her actions; that she apologised if the resident suffered any harm as a result of the incident, and that she co-operated with SSSC.
Details of her employment history and the homes in which she has worked were redacted within the SSSC findings.