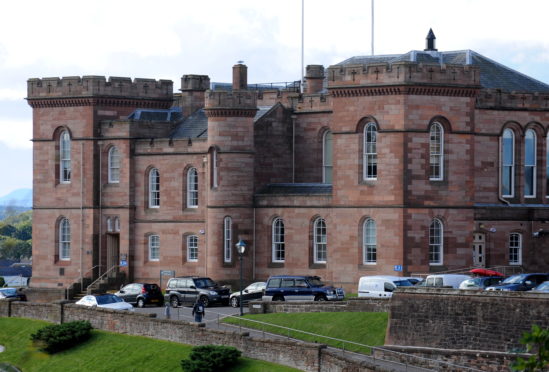 Two people were left seriously injured when an Argentinian architect drove along the wrong side of a remote Highland road and collided head-on with an oncoming car.
One of the victims was 64-year-old Oscar Curet's wife who was holidaying in the north of Scotland from Cordoba with her husband.
She suffered a broken neck and a triple arm fracture in the crash on June 1, on the A86 between Spean Bridge and Kingussie near Kinlochlaggan.
An occupant of the other car, Craig Milne, sustained a broken left wrist and finger and a fractured sternum. He also required surgery for an injury to his pelvis.
Mrs Curet is due to be discharged from Raigmore Hospital today and expected to travel home on Saturday. Mr Milne was allowed home earlier this week.
Curet admitted a charge of dangerous driving and was fined £2,000, He was also banned from driving in the UK for two years.
The Argentinian was ordered to pay the fine within 24 hours or he would not be allowed to leave the country.
Before Curet left court, he paid the penalty immediately.
Sheriff Gordon Fleetwood said after sentencing: "My condolences for such an unfortunate end to your holiday."
Inverness Sheriff Court was told that Curet had stopped for a drink of water and a rest from his first time driving in Scotland, five minutes before the collision.
He resumed driving on the wrong side of the road. The crash took place as he negotiated a blind bend.