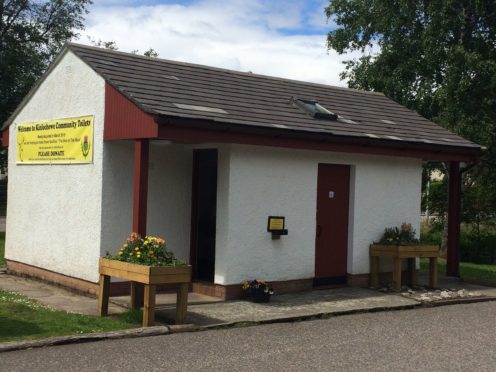 Businesses across the Highlands have spoken of their dismay following a series of opportunistic thefts from village shops, charity tins and honesty boxes.
In recent weeks, businesses have been targeted in Kinlochewe, Kinlochbervie, Ardgay and Gairloch.
And though the sums taken on some occasions have been relatively minor, those affected have been left "shocked" that thieves are preying on their quiet communities.
The Spar shop in Kinlochbervie was broken into, the ATM and till smashed, a school fundraising box raided and a donations box emptied of £320.
Shop owner, Christine MacKenzie, said that the theft of the collection for the community-run Loch Clash Campervan Stopover felt like a "violation".
She said: "It was quite a shock, not very nice.
"We've never had anything like this here, it's not an area where you get crime and now we have to be on our guard.
"We now have to worry about the cost of making everything secure, which is more than the theft.
"You have to put it behind you and move on."
In Kinlochewe, the community took over the running of the public toilets in April as a service to residents and visitors.
Locals have leased it from the council at a token rent for a year, and placed an honesty box outside for donations.
The money raised was covering costs, with about £30 donated every day, but the box was recently prised open and the contents stolen.
Karen Twist, of Kinlochewe Hotel, said: "The box was secured to the wall outside the toilets, and admittedly it wasn't the strongest.
"Last Saturday night a friend said the box was still intact, but by 9am on Sunday it had been prised open.
"There can't have been more than £15 in it.
"People were shocked and angry at first, and it's brought us together.
"A volunteer from the village is going to put in CCTV and we've got a much stronger box now.
"We've decided 99.9% of people are lovely and treat our toilets with respect, so nothing is going to stop us."
Meanwhile, a thief smashed into The Links golf club restaurant in Gairloch recently, taking a charity box and £1,000 from the tills.
And a collection box at the public toilets in Ardgay was also targeted between Saturday, May 25 and Monday, May 27.
Police have appealed for information about all the incidents and anyone with information should call 101, or Crimestoppers on 0800 555 111.