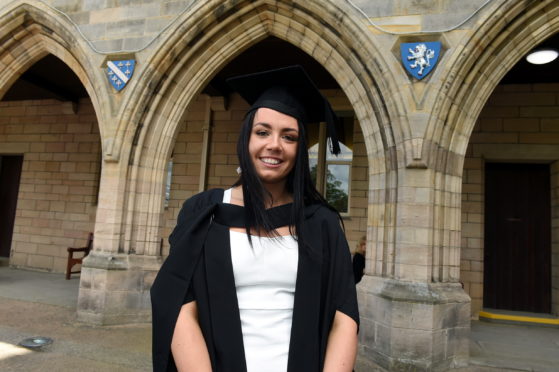 Swapping the Isle of Skye for Aberdeen was an "amazing" experience for 22-year-old graduate Kirsty MacDougall.
Walking away with a first class honours with distinction in Gaelic Studies with Politics, the former Portree High School pupil is planning a summer at home before heading off to her next adventure in Edinburgh.
She will begin her year-long Masters in Research in Family Language Policy after the break and then hopes to continue onto a PhD.
"I have really enjoyed Aberdeen," said Miss MacDougall.
"I have made so many great friends – the whole thing has been totally different to life on Skye.
"I have loved it – I would recommend it to anyone."
In her spare time, Miss MacDougall plays the piano and is preparing for performances in the summer-long ceilidh trails on her home isle as well as working in one of the busy tourist shops.
She was joined yesterday by "all" her family and was looking forward to a celebratory dinner.