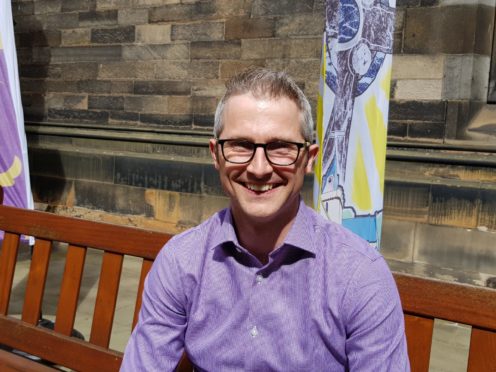 It is a church without an organ and meets in a special needs school in the heart of the Highland capital.
The congregation worships more with contemporary songs than traditional hymns, accompanied by an energetic praise band. And the minister wears an open neck shirt and regularly interrupts his sermons to ask his audience questions.
It may be an unusual set-up, but Inverness St Columba New Charge has seen its congregation increase in size by more than 230% since its inception.
More than half of the attendees are under 40 and thirty of them are under 18.
And the Rev Scott McRoberts, 36, anticipates that the congregation, established nine years ago following the closure of St Columba High Church, will continue to grow.
He said: "We are born from the sale of an old church in the city centre because what was needed was a church in a new community housing.
"We started out with a blank canvas around 30 people attended, but these days we are up to about 100. The worship is very modern and relaxed in style.
"It is a very different image of the Church of Scotland from what a lot of people who live in the parish might remember from their childhood."
Mr McRoberts said the average Sunday service begins with people of all ages gathering together to sing lively songs and listen to a Bible reading.
He added: "During my sermons, I like to stop a few times and ask people questions and think or talk about how we live out what we're hearing.
"It is stuff that connects with the day-to-day lives of the folks in their 30s, 40s and 50s who are raising kids and working in professions.
"And more and more people are coming and believing that message and sharing it."
Mr McRoberts revealed the congregation is currently raising money to build new premises, which will cost about £2million at the chosen site, off Dores Road, between Tesco supermarket and the River Ness.
The minister said: "We have raised about half of the £2million needed and what we want to do is build a modern building which is not just for the church to gather on a Sunday morning but for the entire community.
"At a time where there is not a lot of community space in the area, lots of houses going up and people experiencing loneliness, wounded mental health and huge pressures of business carried on the shoulders of individuals, we would like to enable the development of a flourishing community."
Mr McRoberts and his church use social media, but only as a "first point of contact".
He said: "In a world where Facebook likes seem to be becoming more important than actual 'Do you like me?', face to face relationships are very important.
"We still want to be with each other and shake hands, share hugs and share love."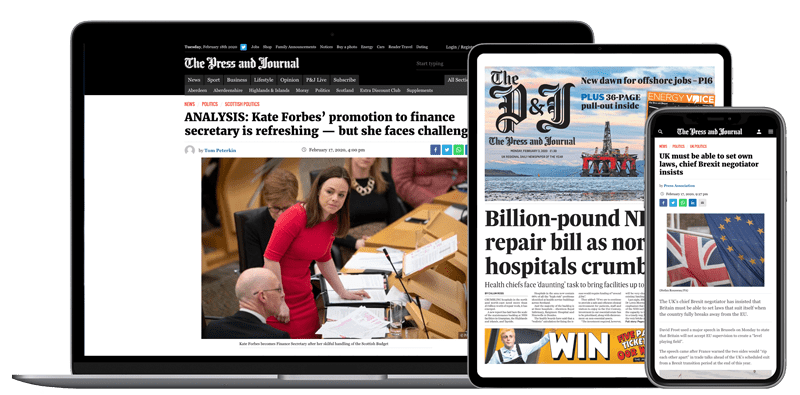 Help support quality local journalism … become a digital subscriber to The Press and Journal
For as little as £5.99 a month you can access all of our content, including Premium articles.
Subscribe