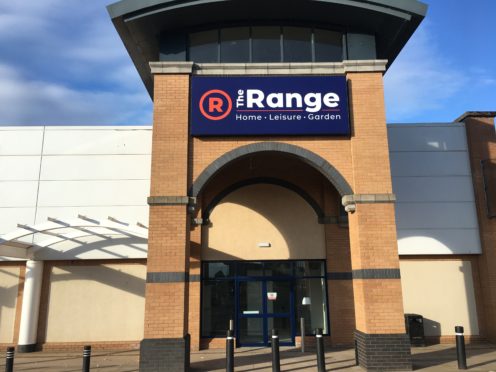 Employment numbers at a new Highland superstore have increased beyond previous estimates as the shop prepares to open next week.
The Range announced last month they were preparing to open their first store in the north at Inverness Retail and Business Park next Friday, to breathe life back into the derelict unit once home to DIY giant Homebase.
A total of 97 members of staff have so far been recruited, with 24 permanent positions, three full-time and 21 part-time positions having been allocated, as well as a further 13 temporary part-time contracts.
Inverness store manager Mark Steven said: "It's a great opportunity to get involved with a growing successful retailer. It offers great career prospects and job stability.
"More permanent staff may be recruited depending on how successful the store will be which we are optimistic that it will be well received in Inverness. From speaking to people we will be something totally different from other retailers."
These employment figures exceed the company's initial estimates of 80 full-time and part-time positions across the store.
Chief Executive of Inverness Chamber of Commerce, Stewart Nicol welcomed the news saying: "That's really positive news for the city, the jobs are welcome. It's good to see that the actual numbers are higher than initially indicated and its good to see the unit back in use. Its gives another choice for the growing population of Inverness."
The new superstore will open its doors at 9am next Friday, one week ahead of their original schedule.
To mark the occasion, the first 50 people in the queue will receive a giveaway alongside a star prize being presented to the first in-line.
The new store in Inverness will also include an outdoor garden centre and family café.
Company founder and boss Chris Dawson added: "Each store plays an important part in the success of our company and Inverness is no exception. This site has been on the radar for some time and we are delighted to replace the former Homebase with a new national retailer in the town.
He added, "We are very lucky with the staff we have and I look forward to welcoming the new team members to the company."