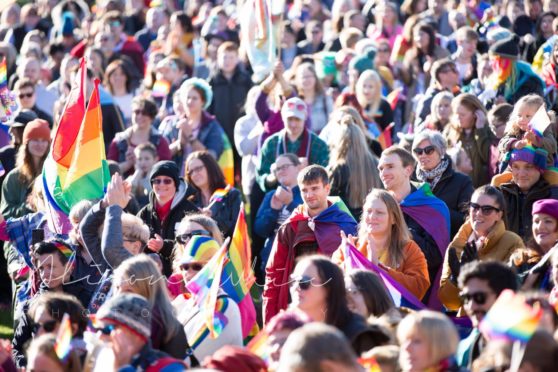 Organisers of Proud Ness 2019 have announced a "We are Family" theme for next month's event in Inverness.
Following on from the support last year, organisers have announced a 'family focused' theme to encourage families, friends, work colleagues and voluntary groups to take part in this year's march on Sunday, 21 July, in support of the LGBT+ community.
Proud Ness chairwoman and event organiser Jess Taylor said: "Last year Proud Ness was such a success because it wasn't just the LGBT+ community who came out in support – it was family, friends, work colleagues, church groups, voluntary organisations and so much more.
"We want to celebrate all again this year. Bring your aunties and your uncles, your pals, work colleagues, neighbours, local footie team … bring them all."
A gospel choir based in the Highlands will perform Sister Sledge 'We Are Family' on the day during the speeches at Bught Park followed by 'Freedom 91' by George Michael with the hope that the crowds will join in too.