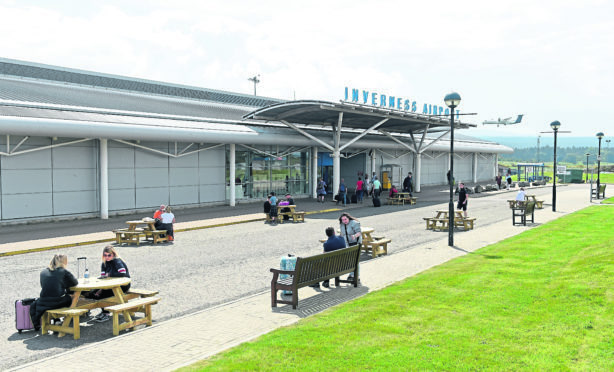 Highland Council is fighting back against calls by Aberdeen Airport that north airports should lose their Air Passenger Duty exemption.
Councillors unanimously agreed that the council should lobby to maintain the status, and continue to work with transport partnership HiTrans to support it.
Councillor Andrew Jarvie pushed for the vote in an urgent item raised before full council yesterday.
He said: "The exemption has been key for other airlines establishing more flights from Inverness, particularly those six daily flights to Amsterdam and Heathrow, meaning that you can fly from Inverness to any continent in the world on one ticket and stopover.
"It has taken nearly three decades of hard work to build the links which we have from Inverness, to the point now where Inverness has the UK's fastest growth in domestic flights.
"BA now occasionally flies the largest aircraft the airport can take and this year saw the first new domestic flight which involved an overnight crew stop in 25 years."
Councillor Bill Lobban said: "The Highlands must remain affordable and competitive in its air connections with the rest of the world.
"Air links are vital to business and tourism and good connectivity is fundamental to building a thriving rural economy."