A crowd of 17,500 piping enthusiasts descended on Bught Park in Inverness as the city hosted the European Pipe Band Championships for the first time.
The bash opened on Saturday morning in bright sunlight and the weather remained warm until some rain at 2.30pm.
The event attracted 99 bands from as far afield as Australia and Ireland.
Groups from all over Scotland also took part, and it was Inveraray and District Pipe Band who were named overall champions in the grade one senior pipe band competition.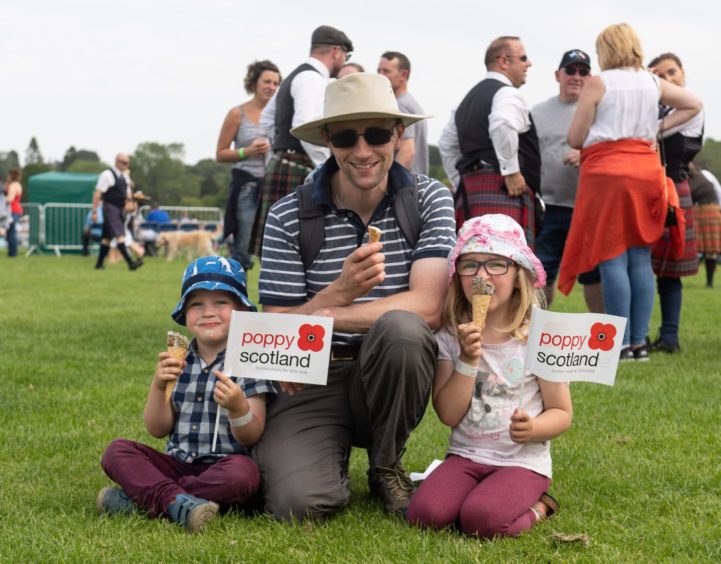 A member of Donald Trump's White House administration was among the crowds who took in the spectacle.
But William Barr, the Attorney General to the USA and a keen piper, was the only person in attendance to be flanked by scores of FBI agents.
Mr Barr said he had "thoroughly enjoyed" the event, which will be held in the city every summer until 2021.
Les Kidger, event director for Piping Inverness, was already looking forward to next year's contest as the curtain fell on the weekend's extravaganza.
He said: "It was a great day for Inverness and a great day for piping.
"We had 106 buses who brought competitors to the event and, on the whole, access into the event was fairly smooth.
"There were a lot of Australians here, at some points in the day it felt like everyone I talked to was from down under.
"The city was buzzing with the pipe bands.
"Next year we are going to change a few things to do with infrastructure – and we are looking forward to it already."
Each of the grades were well represented.
In grade two, winners were Portlethen and District Pipe Band, In grade three A, Deeside Caledonia won while in grade three B, Oban High School were champions.
In the novice B grade, the Scotch College from Melbourne Australia were victorious.