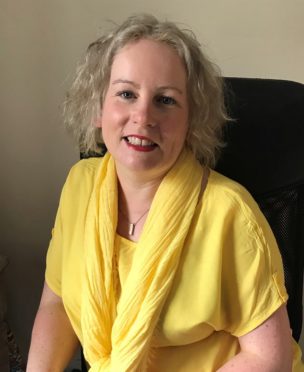 NHS Highland has appointed a new director of human resources.
Fiona Hogg, a specialist in organisation and cultural change, will take up the post on Monday.
She joins the board from the Royal Bank of Scotland Group where she has held a number of senior HR leadership, change and business partnering roles over the past eight years.
She said: "I'm really excited about my new role as director of Human Resources and Organisational Development (HR&OD) for NHS Highlands.
"It's a huge and challenging task but one I am ready for and looking forward to starting.
"I'm delighted to have the chance to bring the skills and experience I have built up over a 21 year career in HR into NHS Highland and to work with the new chief executive, leadership team and management board as well as the wider NHS, local and central government and of course, our employees and their representatives."
Iain Stewart, chief executive of NHS Highland, said: "I am delighted to announce Fiona's appointment to the new role of director of HR&OD.
"Fiona has a track record of delivering real change in complex settings and she will be a welcome addition to the senior leadership team in our ambitions of delivering world class health and social care across Highland."
During her time at RBS Fiona was primarily involved with the bank's subsidiary, Williams & Glyn Bank.
During the last three years she was the restructuring activity lead tasked with helping reintegrate W&G under the RBS umbrella.
Prior to RBS, Fiona worked for pharmaceutical giant Merck's MSD Research division based at Newhouse, North Lanarkshire.