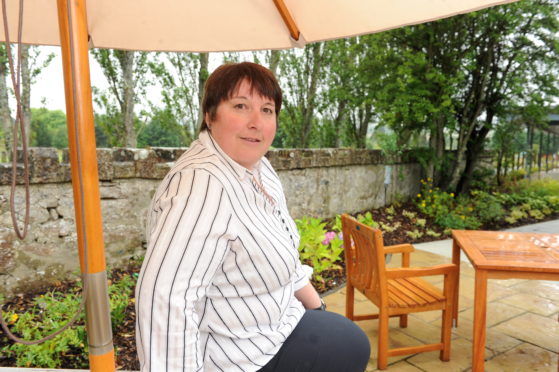 Another top official has resigned from the NHS Highland board, the third in as many months.
NHSH vice-chairwoman Melanie Newdick had also been appointed whistle-blowing champion to the board by the Scottish Government in May in the wake of the bullying scandal besetting the organisation.
A brief auto-response on her NHS email yesterday stated that she had resigned with immediate effect.
NHSH chairman David Alston and medical director Dr Rod Harvey also left their posts in March, weeks before the publication of John Sturrock QC's review of bullying allegations beleaguering the board.
Ms Newdick, who has three decades experience in the travel and tourism private sector, was appointed a non-executive director to NHS Highland in 2015.
---
Local and Proud: Follow our new Facebook page dedicated to the Highlands and Islands
---
She chaired the health and social care committee, covering two thirds of the NHS Highland operations and budget, between September 2016 and January 2019 and was appointed vice-chairwoman in October 2016.
Her appointment by the Scottish Government in May as whistle-blowing champion to the board had been welcomed by the group of medical professionals who blew the whistle on the bullying culture they said ran through NHS Highland.
The group said at the time: "Our previous experience of whistle-blowing champions has been extremely disappointing, but we've been heartened by Melanie Newdick's response to the whistle-blowers. She is the only non-executive director out with the chairman who has approached us to support us in what we did."
NHSH chairman Professor Boyd Robertson said: "I can confirm that Melanie Newdick has tendered her resignation as a board member to the Scottish Government with immediate effect.
"The board will look to fill the vacancies which Ms Newdick's resignation has created including that of whistle-blowing champion.
"The board will move quickly to identify a new whistle-blowing champion to handle any issues which Ms Newdick might have been dealing with in this role.
"I would like to take this opportunity to thank Ms Newdick for her significant contribution to NHS Highland over the past four years and wish her well with her future plans."
A Scottish Government spokesperson said: "We are aware that Melanie Newdick has stood down as a non-executive director of NHS Highland board after holding this post for just over four years.
"The board will now move quickly to identify another non-executive to take up the role of whistle blowing champion.
"This is a critical oversight and assurance role, independent of the direct management or handling of whistle-blowing cases."
Ms Newdick was unavailable for comment yesterday.
Lukewarm response to NHS Highland bullying action plan
NHS Highland board will next week discuss progress made against the action plan compiled in response to the findings of the report by John Sturrock QC into allegations of bullying.
The progress report, by Gaye Boyd, deputy director of human resources at NHSH, describes progress so far on five themes, including communications; human resources progress; organisational development; support for staff and governance.
Brian Devlin, a former director of corporate affairs at NHSH, represents the group of medical professionals who blew the whistle on the bullying culture they said runs through NHSH.
He said: "We are cautiously optimistic that things are going in the right direction but there's a long way to travel.
"Recently chairman Boyd Robertson made a good start by saying that the board stands full square behind the victims who have been harmed or bullied in NHS Highland, that matters a lot.
"The paper is somewhat disappointing in that it makes no mention of the board needing to provide psychological support for victims or financial recompense for those whose careers have been ended."
Myra Duncan was a non-executive director of NHSH.
She left two years ago because of her concerns over governance and organisational culture.
She said: "How many action plans do the board need to change? It's the behaviours that need to change not words on a page.
"The people there need to look at themselves very closely. It's the same board that was there when they denied that there was such a culture when the whistle-blowers spoke out."