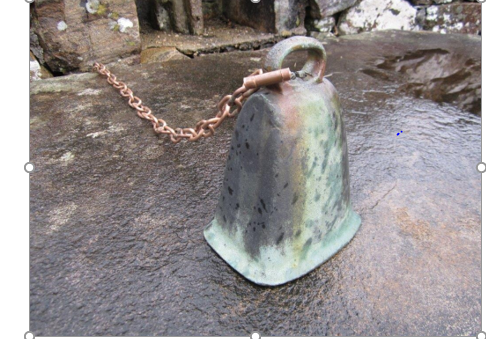 A bell of deep religious and cultural significance has been stolen from a tiny island on a west coast loch.
St Finan's bell, a bronze early medieval hand bell, disappeared from the roofless chapel on Eilean Fhianain, St Finan's or the Green Isle, in Loch Shiel in late June or early July.
The news has caused shock in the local community and beyond.
Scottish culture and heritage historian Professor Hugh Cheape described it as a 'horrible catastrophe.'
He said: "It's a matter of huge sadness.
"I have thought a lot about St Finan over the years, and how he took on leprosy as a penance.
"He would have sailed up Loch Shiel with only his hand bell and a staff as the early Christian saints did.
"I can't put myself in the mind of someone who would take it."
Rosie Frampton Monsef of Loch Shiel Cruises, which takes visitors on summertime cruises down the loch, said one of their staff had spotted it was missing, prompting shock among locals.
She said: "It's a tragedy. The bell is of massive significance here, and lots of people go to the island as a pilgrimage. Parishes have services there. It's still a very holy isle."
Mrs Monsef said one of the problems is that no-one knows who uses the water on the loch.
She said: "It's a huge stretch of water, from Acharacle to Glenfinnan."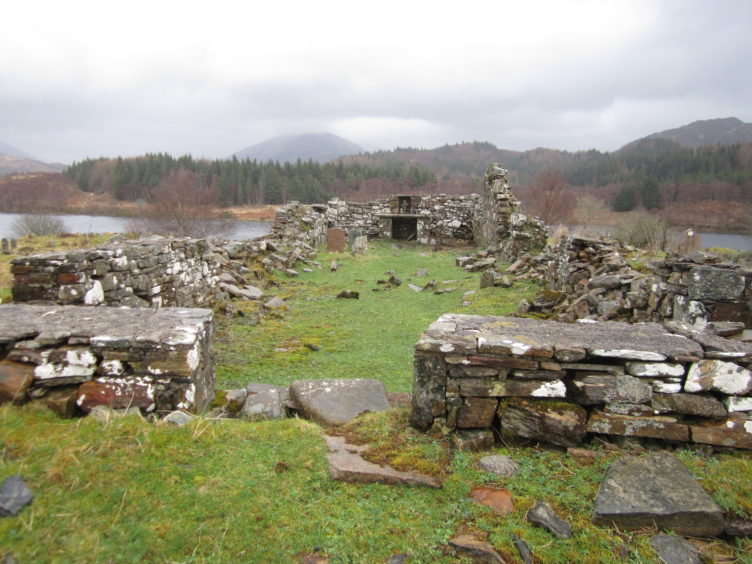 Moidart History Group said until four or five years ago the island was only visited by a handful of people each year, but the popularity of kayaking increased this to an estimated 2,000 in 2016.
A spokesman for the group said: "The thief would have needed heavy bolt cutters, since the flimsy chain that attached the bell to the altar was replaced by a hand-forged bronze chain in 2017, so the theft was likely to have been a planned affair.
"It is immensely sad that someone has no regard or respect for the feelings of local people and has seen fit to steal the bell for his or her own profit or perverted pleasure."
Mr Cheape warned the person who took they bell that they may be in danger.
He said: "It's known to be cursed.
"One of the Government soldiers after the 1745 rebellion went off with it to Fort William, where the bell turned round, beat him up then flew back to St Finan's isle with the villagers hearing it clanking through the air."
Police inquiries continue and anyone with information about the theft or the whereabouts of the bell is asked to call 101 or Crimestoppers anonymously on 0800 555 111.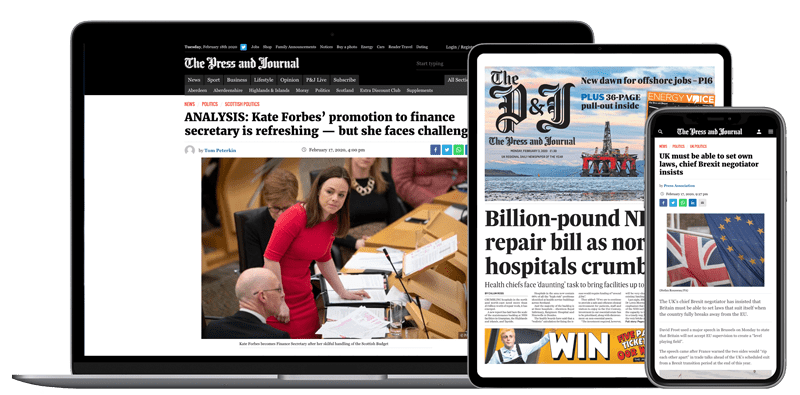 Help support quality local journalism … become a digital subscriber to The Press and Journal
For as little as £5.99 a month you can access all of our content, including Premium articles.
Subscribe