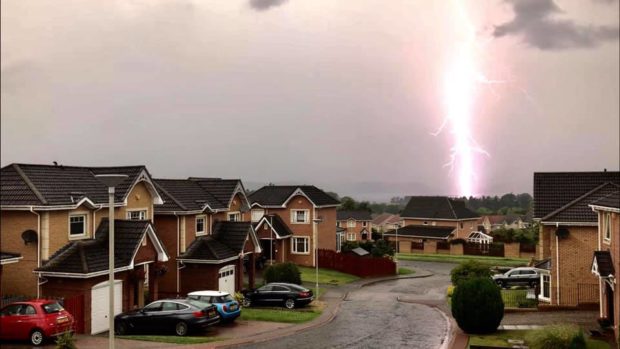 The recent spell of hot weather across the north of Scotland came to an abrupt – but temporary – end overnight as lightning strikes hit.
Sweltering temperatures have since resumed but thunderstorms did bring a brief respite as Highlanders struggled with some of the highest ever overnight temperatures in the region.
The strikes caused signalling faults and rail disruption between Inverness and Perth and Inverness and Wick.
Highland trains come to a halt after lightning damages signal systems
These pictures, from Fiona Birnie of Maiden Culloden, give an idea of what many Invernessians woke up to this morning.