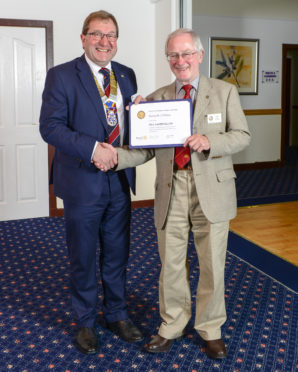 Inverness Loch Ness Rotary Club has appointed a new president.
Michael Halley will take over from James Campbell.
But in one of his last acts, Mr Campbell presented the Paul Harris Recognition Award to founding member Ken Wilson, in honour of his contribution to the group.
Mr Wilson was the instigator of the Flying Scotsman Automaton, which is located inside the Eastgate Centre and provides funds to local charities and organisations.
Grants of around £200 are available for local groups, with applications to be submitted through the rotary clubs website.