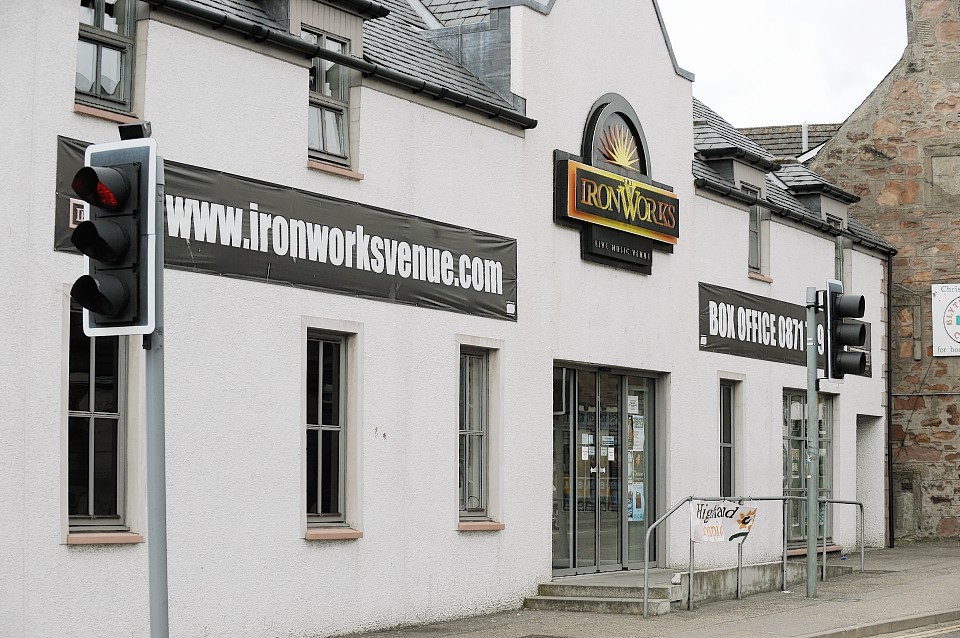 Desperate revellers have thrown their support behind two campaigns aimed at keeping the Ironworks music venue in Inverness open after criticising developers for "monopolising" the Highlands thriving tourist scene.
Shock plans have been unveiled that would see the music venue's building torn down and replaced with a luxury 162-bed hotel bearing the Courtyard by Marriott brand.
The petitions, which have been launched through the online platforms change.org and 38 Degrees, have already surpassed the 1,000 signatories mark as music lovers from across the region club together in a desperate plea to save one of the north's largest indoor music venues.
Future of top north music venue up in the air as plans lodged for 162-bed luxury hotel
Within the petition listed on 38 Degrees, organisers explain that the demolishing of the building to pave the way for the hotel would have an "adverse effect" on Inverness and its thriving music scene.
The petition continues to say: "It's not fair for a London-based hotel company to monopolise on Highlands thriving tourist scene, demolishing ironworks will have detrimental effect on local community, local music scene and ultimately take money away from tourism in the Highlands that could be spent on local businesses that bring money into the local community."
The change.org petition follows similar suit, adding: "We call upon the Highland Council and Marriott to put a stop to this plan.
"There are surely numerous sites for a new hotel in and around the city, but there is only one Ironworks. We cannot stand to lose part of the city's soul."
The revelation comes to light as the tenancy agreement between the building's owners and the Ironworks runs down to an end.
Claire Lyall, Ironworks box office manager, said: "It is great to see how many people both locally and outwith want us to stay and want a venue for music in Inverness.
"We are receiving loads of support."
The petitions are planned to be put before the Highland Council as lovers of the music venue seek help in securing its future.
The controversial plans, which have been lodged by Bricks Capital, have been met with much disarray from revellers.
One online commenter described the news as "absolutely shocking" before continuing to say: "There's bound to be another site for a hotel.
"Surely you can't simply just demolish the most established venue for music in the Highlands without some sort of public consultation?"
Another added: "Can't believe this! Ironworks is a great venue, had some top names playing at it.
"Great being able to go and see bands locally without the added costs of travel and accommodation.
"We do not need another hotel."
A similar development at Inverness Airport is currently delivering a 130-bed hotel by the Courtyard by Marriott brand.