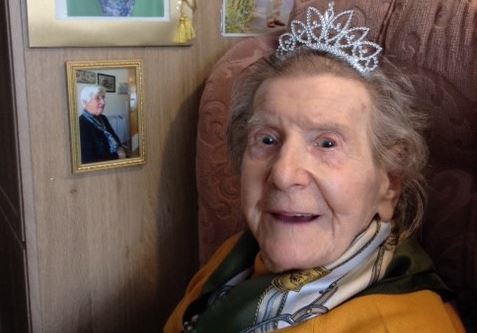 An Inverness resident has marked her 104th birthday at a city centre care home.
Muriel Lees was surrounding by close friends and fellow residents as she celebrated the milestone anniversary at Kingsmills Care Home in Inverness.
Speaking of her milestone birthday, she said she simply wanted to say "thank you" as those closest to her gathered at the home.
For more than 40 years, she remained an independent woman, living alone in her home in Midmills Road – before moving into the Inverness care home two years ago.
Jean Cox, 78, from Cradlehall first met her friend at Inverness Cathedral, offering her a lift to and from her home each week.
She spoke of  Miss Lees's positive outlook on life and how she went on to become "the daughter she never had".
Mrs Cox said: "She just has a fighting spirit. I'm inspired by the fact that she is so positive about everything. She never complained and really she should have been in a home much sooner than she was but she struggled on, on her own. She was in an upstairs flat in Midmills road and she was really a prisoner in her own home really.
"She was just very content with life. Her greeting was always I am happy and thankful and that was her philosophy and hopefully she has passed some of that on. I think she feels I am the daughter she never had and I try to do my best."
She added: "She is a very friendly outgoing person and absolutely loves animals. She adored animals and they allow dogs into the Kingsmills Care Home and they go regularly to see her. She has them on her lap and licking her face.
"She is always smiling and has lots of visitors as everyone likes to go and see her and two or three who have dogs take them with them"
Her milestone birthday was celebrated with a lavish dinner with a special rendition of Happy Birthday being played by young Aidan Kelbie on the pipes and cello music being played throughout the afternoon by his sister Abby Kelbie.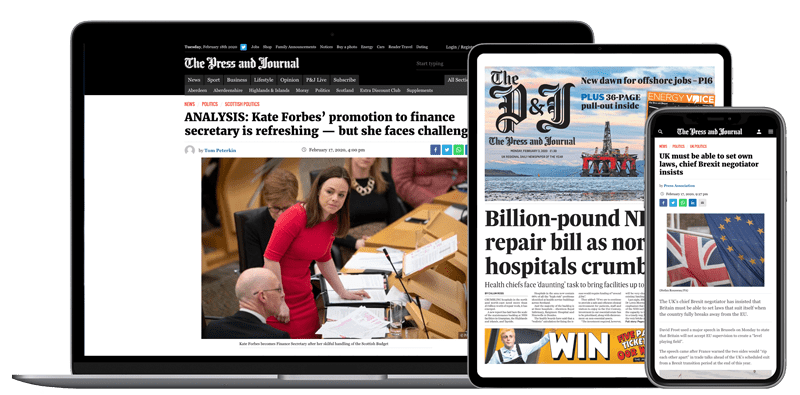 Help support quality local journalism … become a digital subscriber to The Press and Journal
For as little as £5.99 a month you can access all of our content, including Premium articles.
Subscribe