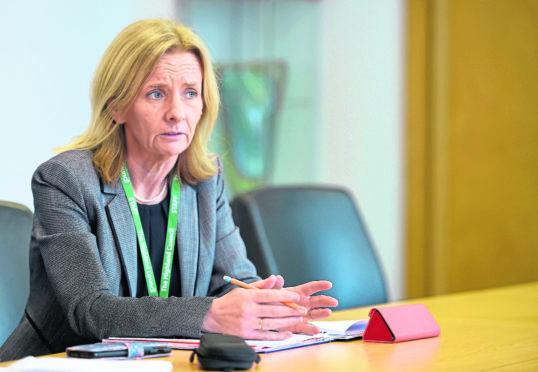 Highland pupils' National 5 and Higher results yesterday gave a boost to Highland Council's stated priority of improving attainment, particularly in numeracy and literacy.
The results show more young people in the Highlands achieving A – C passes in S4 at National 5 with 8997 awards this year compared to 8829 last year.
Nearly 350 pupils achieved 5 Higher passes with 18% of pupils in S5 achieving five Highers – the highest level ever achieved and an increase of 2.4 % compared to last year.
All Maths and English pass rates are significantly better this year at Higher and National 5.
There has also been significant improvement in the attainment of young people from the most deprived backgrounds in 2019 compared to 2018.
These show as a 9% increase in Higher passes for these pupils compared to 6% for all pupils; 12% increase in Higher English passes for these pupils compared to 8% for all pupils; 8% increase in Higher Maths passes for these pupils compared to 4% for all pupils.
The number of passes in Higher English has gone up significantly to 94%, compared to 86% last year.
Higher maths also saw 87% passes this year compared to 82% in 2018.
The council also noted a decrease of 440 in the number of pupils with no awards at Higher level.
Hard, collaborative work is behind the area's improved exam results, according to the council's chief executive Donna Manson, who visited Alness Academy yesterday.
She recently instigated 'improvement families' across the region's schools to help schools share their strengths and tackle their weaknesses.
She said: "Take Alness where the English results are fantastic. It's an example of where we would look to the principal teacher of English to work with other schools to share how they do things.
Our graphic below shows the national grade breakdown of the most popular subjects.
"The pass rates in English and maths in our attainment challenge and pupil equity fund schools are really astonishing, a significant improvement."
Councillor John Finlayson, Chair of Highland Council's Care, Learning and Housing Committee said: "The results are a real credit to the hard work of pupils, staff and the support of parents and carers.
"Well done to everyone for all their hard work and effort.
"It is super to see Highland pupils continue to achieve better results year upon year resulting in a very positive attainment trend.
"I am also very pleased that 93% of pupils received an award and that there are fewer pupils receiving no award.
"This is very positive as our ambition is to reach a position in which we have no pupils in a no awards situation.
"Remember if you didn't get what you expected, help and advice is at hand from organisations like Skills Development Scotland on their hotline 0808 100 8000, website and social media."