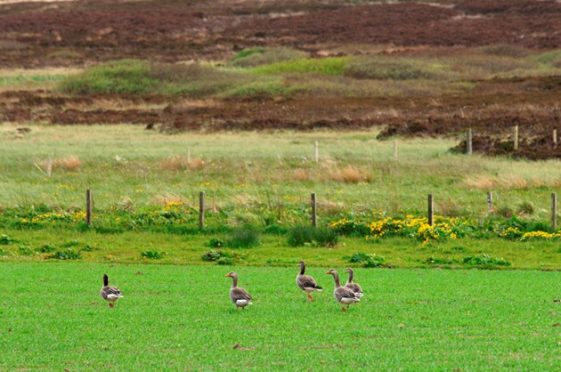 Wild goose meat from Orkney is now available for sale across Scotland.
The meat is from greylag geese which Scottish Natural Heritage (SNH) have permitted for sustainable control.
Until now, the meat has only been available for sale in Orkney.
Now retailers William  Shearer of Kirkwall  and Craigie Butchers Ltd of Tankerness can sell the goose meat on to restaurants and outlets throughout Scotland.
The rapid rise in greylag numbers in recent years on Orkney has been challenging for farmers as the geese attack crops and soil pastures.
SNH now permits sustainable control of resident greylag geese populations under licence.
The idea is to encourage the use of fresh, seasonal, wild goose meat and give a boost to local businesses.
Sales have been licensed from now until the end of October, taking advantage of the the European Commission's approval for Scotland-wide sales.
Claudia Rowse, SNH's Head of Natural Resource Management said: "Licensed sellers from Orkney will have a chance to develop the market for their product and people can try goose for themselves, on Orkney, and across Scotland.
"Wild geese are an important part of Scotland's nature, but their rapid rise in numbers has been challenging for farmers and crofters. Striking the balance between conservation, farming and hunting can be difficult.
"Our goal is to give farmers and crofters the tools they need to safeguard their crops, enabling them to control goose numbers sustainably, and sell goose meat for profit."
SNH wants to secure longer term arrangements for the sale of resident greylag goose meat in Scotland.
Pilot studies have been also run in Tiree, Coll, Uist, Lewis, Harris and Orkney to reduce goose impacts by managing their resident greylag goose populations and selling the meat locally.
The studies confirmed that resident greylag goose populations can absorb substantial losses without any effect on their conservation status.
Sale of wild goose meat shot outwith the project is still prohibited under the Wildlife and Countryside Act 1981.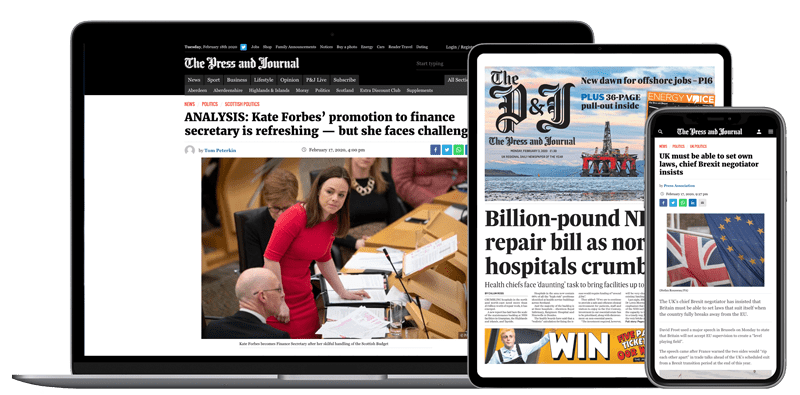 Help support quality local journalism … become a digital subscriber to The Press and Journal
For as little as £5.99 a month you can access all of our content, including Premium articles.
Subscribe