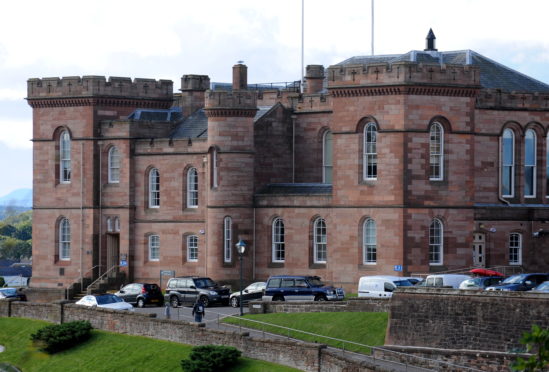 A "predatory" man been found guilty of sexually assaulting several women during a 13-month period in Nairn.
A jury convicted Christiano Ferreira of five charges and acquitted him of a sixth yesterday at Inverness Sheriff Court.
Sheriff Margaret Neilson immediately placed the Portuguese national, now living in France, on the sex offenders register.
The four-day trial heard that the 43-year-old would repeatedly grab the bottoms of his victims, and try to kiss or cuddle them, all without their consent on dates between June 2014 and July 2015.
One young woman told how she was locked in a cupboard and then sexually assaulted.
Shortly afterwards, she phoned her boyfriend in a distressed state, and told him what happened.
Giving evidence, her boyfriend said: "She was very upset, crying. She said that Christiano touched her under her trousers."
Another woman said she was also a target of Ferreira's unwanted attention on numerous occasions.
She told the jury: "He squeezed my bum quite a lot of times. He tried to kiss me and on another occasion as I was bending over a dishwasher, he pushed up against me and said something like 'the things I would do to you.'
"He used to laugh and I always got angry."
A third alleged victim said: "There were a few incidents where he inappropriately touched me, grabbing my bottom several times saying that he wanted to be with me and not his wife.
"He would put his arms around me to cuddle me. There was no reason for it."
All the verdicts were reached by majority, but the jury found Ferreira unanimously not guilty of sexually assaulting a fifth woman by seizing her by the body and pulling her towards him.
He was remanded in custody and will be sentenced next month at Inverness Sheriff Court.
Detective Inspector Richard Baird said: "Ferreira is a predatory individual.
"I would take the opportunity to commend the women involved for coming forward and for their bravery throughout the subsequent legal proceedings.
"Their courage has led directly to Ferreira's conviction today and he will now face the consequences of his actions."