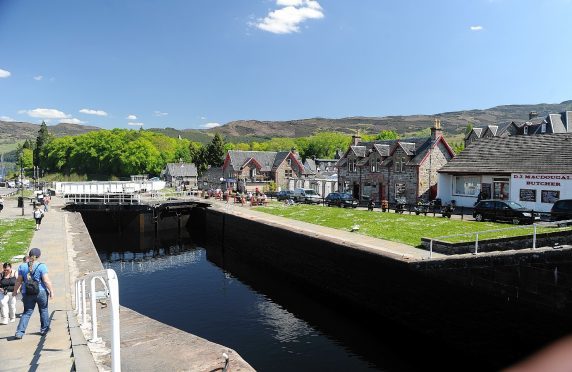 Businesses in a popular Highland town are fearful they are being targeted by professional thieves in the knowledge that banking facilities in the town have been slashed to the bone.
A number of Fort Augustus businesses have been targeted for break-ins since July, including Monster Fish & Chips, The Boathouse Restaurant, Cruise Loch Ness ticket office and, most recently, the petrol station.
A CCTV hard drive was also fished out of the canal, which police say is linked to the break-ins.
Local councillor Margaret Davidson said the break-ins were slick, professional and targeted and people were fearful there would be more.
She said: "The criminals are people who have been watching the town.
"Fort Augustus is a tourist town with a lot of money changing hands and it's now quite difficult to deal with all that cash on the premises."
In Fort Augustus, the Bank of Scotland is now open just twice a week, and only between the hours of 10am and 3pm.
The Royal Bank of Scotland's mobile banking van, meanwhile, visits the town once a week, on Thursdays, for just half an hour.
Mrs Davidson said: "The closure of banks also makes the Post Office more of a target, and the Post Office is restricted in how it can deal with summer cash.
"The banks have just walked away from us. It's a disgrace. There was no discussion among them as to how to sustain a service for this village.
"All the villages I represent have lost their banks, including Drumnadrochit and Beauly, which has lost both."
Detective Inspector Eddie Ross said the police are continuing to follow a number of lines of inquiry in connection with the Fort Augustus break-ins.
He said: "These inquiries relate to seven business premises in the village.
"There are similarities between many of these incidents, not only in Fort Augustus itself, but also other crimes in rural locations across the Highlands, Perthshire and Tayside.
"However, we continue to keep an open mind about links between them as our inquiries progress."
DI Ross said the force's preventions and interventions unit had visited local businesses to advise on how to keep their properties as secure as possible.
Targeted patrols – involving both uniformed and plain clothes officers – have also been carried out in and around Fort Augustus in recent weeks.
A  Royal Bank of Scotland spokesman said: "We regularly review our mobile branch banking service to ensure the best possible care for our customers and the public.
"We would encourage customers' feedback to help us deliver a service which suits their needs."
Anyone with information about any of the break-ins who has not yet spoken to police is asked to call 101 or Crimestoppers anonymously on 0800 555 111.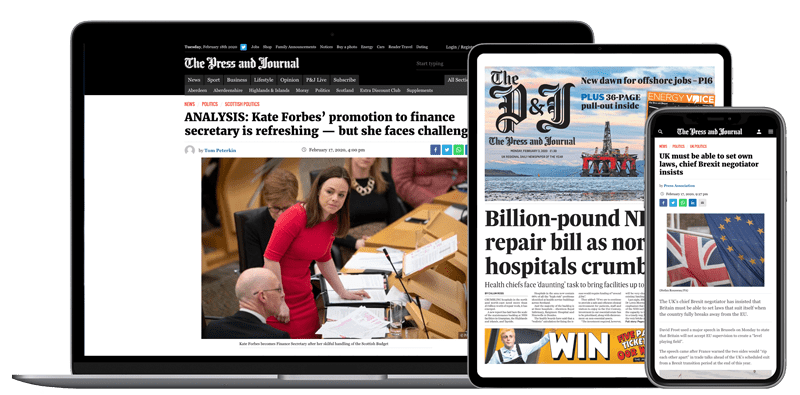 Help support quality local journalism … become a digital subscriber to The Press and Journal
For as little as £5.99 a month you can access all of our content, including Premium articles.
Subscribe