Councillors urge regulation to permit electric scooters in public streets
Three Highland councillors took to three wheels yesterday to promote electric scooters as an eco-friendly mode of travel around towns and cities.
But Lib Dems Trish Robertson, Carolyn Caddick and Angela Maclean couldn't legally go onto the public roads and pavements, because electric scooters are prohibited under current law.
The councillors will today put a motion before Highland Council asking it to engage with the Scottish Government to allow and regulate the use of electric scooters in urban areas.
Mrs Robertson said: "It's a convenient way to get about, you can get through the traffic and it's environmentally friendly.
"It's completely illegal to do it at the moment except on private land with the landowner's permission, yet kids are getting them as presents and using them on the roads.
"It's time it was regulated and sorted out before it becomes a problem."
Mrs Maclean said: "We've declared a climate change emergency in Highland and it's time we stopped tinkering about round the edges and tried to do something positive that will get people out of their cars and using electric scooters on short trips."
Mrs Caddick: "I'd love to be able to travel to work on this, it would so much easier than a bike because you can pack it away and take it inside.
"These are available in all the European cities and London for tourists, tourists would love these to run along the river Ness and back."
A Transport Scotland spokesman said: "As the popularity and prevalence of e-scooters and other forms of micro-mobility increases globally, we are keen to understand trends across a range of issues, including safety of both the user of the scooter and other road users. We will continue to monitor trends as a matter of course in order to inform future policy."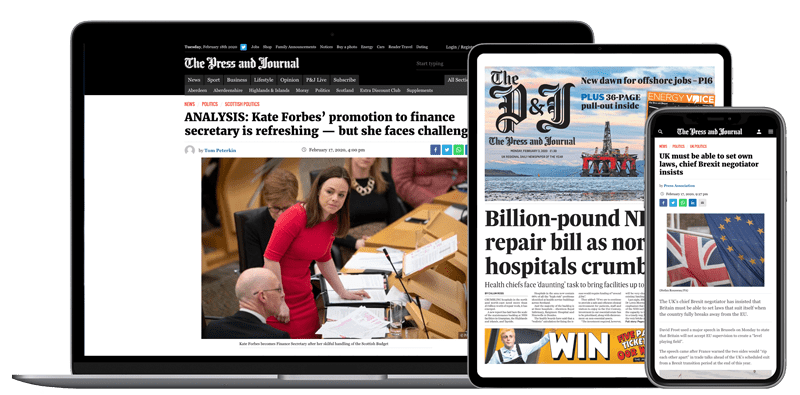 Help support quality local journalism … become a digital subscriber to The Press and Journal
For as little as £5.99 a month you can access all of our content, including Premium articles.
Subscribe