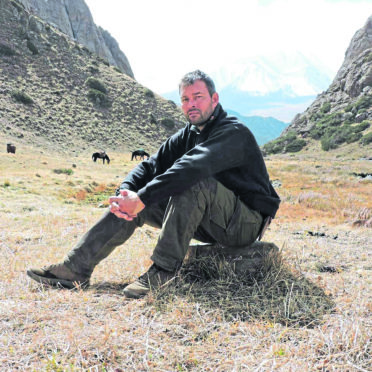 A wealthy businessman ran down and injured two bikers on the NC500 tourist route claimed he was only convicted for being English and driving a Porsche.
A sheriff told Craig Coote, 49, he had treated the world-famous road like "a playground", banned him from driving for three years and ordered him to pay his victims £11,000 and carry out 300 hours of unpaid community work.
Sheriff Margaret Neilson was angered by comments made by the engineering company boss to social workers who carried out a pre-sentencing background report that the jury had been "prejudiced and racist".
But she stopped short of jailing Coote because of the effect custody would have on his employees and family.
Coote, of Halifax Road, Liversedge, West Yorkshire, was last month found guilty of causing serious injury by dangerous driving after a three and-a-half-day trial at Inverness Sheriff Court.
Sentence was was deferred until yesterday for a background report.
The sheriff told defence solicitor Graham Mann: "He told social workers that the verdict was because he was an Englishman driving a Porsche on the North Coast 500. He has suggested the jury were prejudiced and racist.
"He has been extremely disrespectful to the jury. The report says that he has displayed arrogance and no concern for others."
Addressing Coote personally, the sheriff said: "The jury found you guilty of a very serious charge and you have clearly found it difficult to accept their verdict. I am satisfied the jury carried out their duty in a careful manner and in accordance with their oath.
"The North Coast 500 is a stunningly beautiful route and must be treated with great respect. It is not a playground."
The Sheriff added that the road was also a lifeline for locals apart from affording tourists the opportunity to enjoy the beauty of the area.
She also praised accident and emergency nurse Jerry Hawker, 27, who had gone to the scene while touring with her husband.
Coote had made comments about her after she gave evidence against him that he had sped past her and that she thought Coote and his friends were in a convoy.
The sheriff said: "I find your attitude towards her surprising. Had it not been for her public spiritedness and effective action in treating the injured, the outcome may have been worse and you would have been in a higher court."
Coote was overtaking another car on a blind bend in his performance Porsche 911GT3 when he failed to see German bikers Annabel Zekl and Luiza Cabrera, both aged 24, on August 30, 2017. He hit them both head on at Stronchrubie, on the A835 and A837 between Ledmore and Lochinver.
Coote was ordered to pay £10,000 to Ms Cabrera, who was the most seriously injured and £1,000 to Ms Zekl. He agreed to pay it within 14 days.
Both suffered bad leg injuries, with Ms Cabrera scarred for life and left without feeling in a part of her leg.
Their bikes were written off.
Mrs Hawker, who was touring in a camper van with her husband, told the trial that Coote had overtaken her at 70-80mph with a bend approaching five minutes earlier.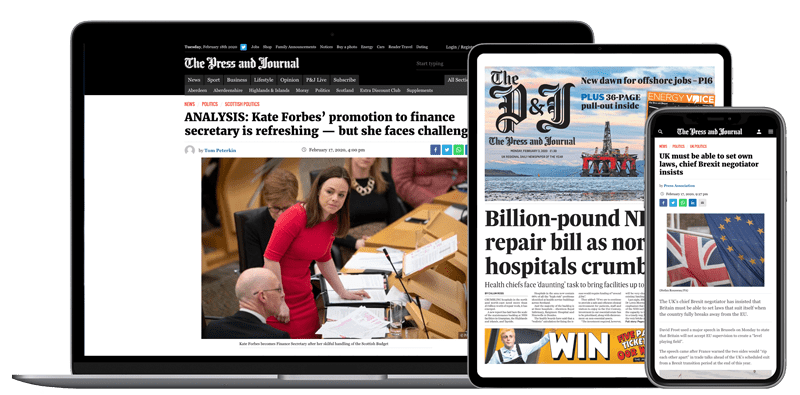 Help support quality local journalism … become a digital subscriber to The Press and Journal
For as little as £5.99 a month you can access all of our content, including Premium articles.
Subscribe