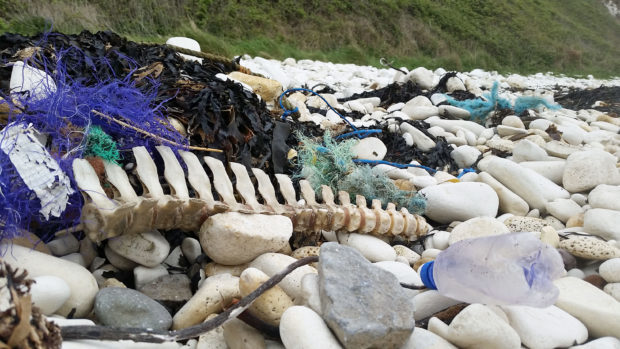 The Highland Council administration has offered the Scottish Government "a pen to sign the cheque" to speed up the process of allocating the funds devolved from the Crown Estate Scotland.
The tongue-in-cheek offer was made by councillor Alasdair Christie who express concern about the delay in the funds, now believed to be around £18m, being allocated to local authorities for use in their coastal communities.
On April 1, 2017, powers over the revenue and management of the Scottish Crown Estate were formally transferred to Crown Estate Scotland (interim management).
Local government organisation Cosla has subsequently devised a funding formula, which has been agreed by the local authorities, but the money has yet to be forthcoming.
Mr Christie said: "We have a serious budget situation here, and that money is sitting there in Edinburgh when it could be so critical for us as part of our mitigation and forward planning.
"For once with our coastline, we should do very well, but it's stuck in bureaucracy.
"Let's give them a pen to sign it and make the funding happen quickly."
Council leader Margaret Davidson said she had written to Scottish Government ministers several times to find out what Highland would be getting and when.
She said: "We should be the winners, we have the biggest coastline. We need to keep pushing."
Caithness councillor Struan Mackie said the money was of extreme importance to his area.
He said: "In Caithness and North Sutherland we have no less than 50 Crown Estate sites used in aquaculture, pipes to serve the oil and gas industry, sea bed leasing for wind and tidal developments, harbours, piers and jetties.
"It's clear this makes a sizeable contribution to the public finances."
Mr Mackie also called for further devolution for local decision making in how the money was spent.
A Scottish Government spokeswoman said: "Scottish Ministers have committed to provide 100% of the total net revenue from Scottish Crown Estate marine assets out to 12 nautical miles to coastal local authorities for coastal community benefit.
"We have been in regular discussion with COSLA on the proposed arrangements for distributing this funding.
"Allocations of funding to individual coastal local authorities will be announced in the near future."
Scottish Ministers are currently consulting on the first ever strategic management plan for the Scottish Crown Estate.
This outlines future priorities on management of the assets which include seabed rights out to 200 nautical miles, almost half of Scotland's foreshore and rural estates.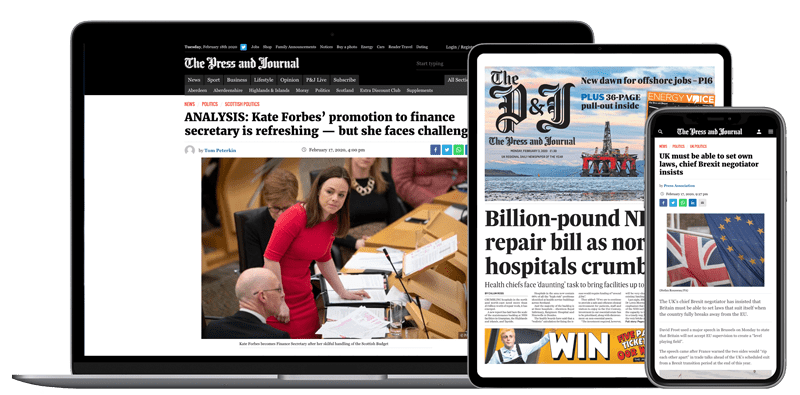 Help support quality local journalism … become a digital subscriber to The Press and Journal
For as little as £5.99 a month you can access all of our content, including Premium articles.
Subscribe