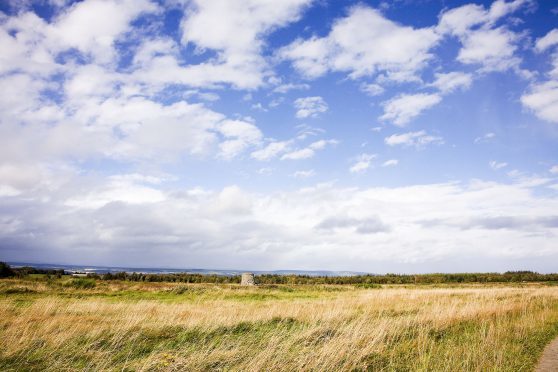 A fresh row is brewing over development on Culloden Moor as Highland Council planners have recommended to approve an application to redevelop a 19th century steading into a luxury home.
The Culchuinaig, Westhill, is within both the Culloden Moor Conservation Area and the Inventory of Historic Battlefields area.
Applicant Mark Hornby said he grew up in the area, currently lives there and wants to convert the steading into a home for his family.
He said: "We had planning consent four years ago and that has just expired, so this is a renewal with some design alterations.
"We feel it's a sympathetic conversion of an existing building with little or no impact on the surrounding environment."
The proposals have sparked anger among groups endeavouring to protect areas involved in the battle of Culloden from creeping development.
The Historian's Council on Culloden (HCC), formed in 2017 to research Culloden battle action which occurred on ground outside the current National Trust for Scotland (NTS) property, says the area contains far too much critical information and remains of the battle and its immediate aftermath to allow its destruction.
Deborah Dennison of HCC said: "There is evidence that Culchunaig played a major role in the battle, that there were fatalities all around the area, the mortal remains of whom were not carried to the pit graves and have been found there ever since, and that the entire area to the south and southwest of the current NTS property played a critically important part in the battle and its aftermath.
"We know from numerous contemporary, corroborated eye witness accounts of the battle that Culchunaig and the surrounding area saw critical action of the battle in which the Royal Ecossais received devastating government cross fire from behind the Culwhiniac enclosure and the Jacobite right wing staved off an out-flanking manoeuvre by government cavalry by shifting the battle lines to east-west."
Ms Dennison added: "We are pleased to have had recent opportunities to present our research to both NTS and Historic Environment Scotland (HES) and have found both organisations willing to listen and welcoming the latest research."
Neither NTS nor HES have raised any formal objection to the development, HES saying it "would not significantly change the character of this sensitive part of the battlefield landscape" and NTS saying it "may prove to be appropriate, subject to the correct heritage assessments, scale and design".
Group Stop Development on Culloden (GSDC) member Carolyn Seggie said: "We steadfastly oppose this development.
"Culchunaig is a very important area of the battle, and new evidence shows there may well be mortal remains there."
The application will be heard on Tuesday at Highland Council HQ in Inverness.