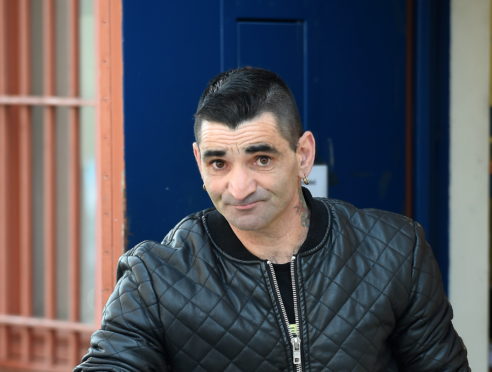 A chef who fled to Portugal days before he was due to be sentenced for sexually assaulting a schoolgirl was jailed for 18 months yesterday.
Joachim Bravo, 41, terrified the teenager so much in the incident four years ago that she was found sitting on bridge railings after the attack, with friends fearing she may jump.
It took a European arrest warrant in June to get Bravo back to face justice at Inverness Sheriff Court after he fled to his homeland in 2016.
Sentence was deferred last month for a background report after he admitted the offence, which happened in Inverness on August 15, 2015.
Fiscal depute Robert Weir told the court that it was early on a Saturday evening that a group of teenagers aged under 16 encountered Bravo, who stopped to chat to them before walking away.
Mr Weir added: "A short time later, they went to a chip shop and the victim stayed outside while the others went in. While she was there, she again encountered Bravo who spoke to her and she went to his room having requested to use his toilet.
The fiscal depute said Bravo kissed and touched the teen under her clothing, and a short time later other members of the group found her crying.
He added: "A short time later a member of the public phoned the police to report concerns for the teenager as she was now sitting on the railings visibly upset.
"Shortly after, her sister phoned the police as she had received a phone call from her regarding the incident. Two constables went to the bridge where they found her. She was still upset and crying."
Mr Weir added that Bravo was detained on suspicion of sexual assault the following day and interviewed. DNA samples were taken and he gave "no comment" answers.
His DNA was subsequently found from swabs taken from the girl's chest, including traces of his saliva, and her bra.
His solicitor, Willie Young, said his client did not know the girl or her age, adding: "He believed her to be older than she was. He accepts his behaviour was inappropriate. His brother had been killed in a road accident six days before he was due in court and that was why he went back to Portugal. But he made no attempt to contact me or the court.
"He naively thought it had been dealt with in his absence."
Sheriff Neilson backdated Bravo's sentence to June 7 when he was remanded in custody and placed him on the sex offenders register for 10 years.