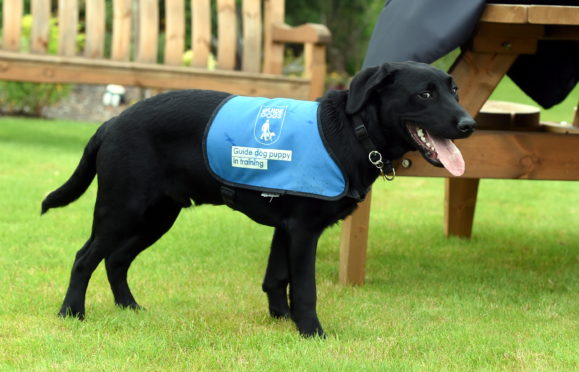 A Muir of Ord man who lost his sight suddenly is hoping to inspire volunteers to support a charity which has changed his life.
Phil Dobson wants others to join him in fundraising for Guide Dogs Scotland, after guide dog Queenie transformed his life.
After first noticing a deterioration in one eye in July 2013, Phil had lost around 90% of sight in both eyes by Christmas that year.
After learning to use a cane with Sight Action, Phil got in touch with Guide Dogs Scotland and was matched with Queenie.
He said: "Queenie has made every difference.
"I can go out without fear now, as she is a serious professional in harness and is a five-star guide dog.
"She is fantastic in busy places, dodging obstacles and people, while making sure she is keeping me safe at kerbs and steps."