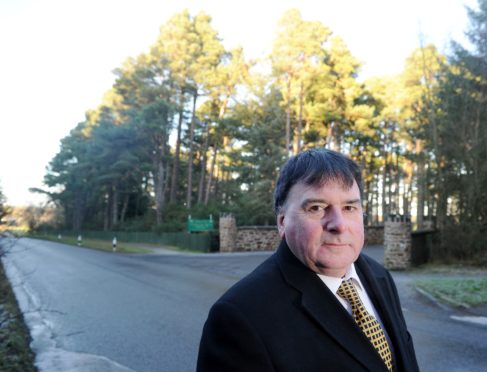 A controversial holiday village and restaurant development near Culloden Battlefield is back on the cards – just months after being thrown out by Highland Council planners.
A £1million proposal for four-star holiday lodges and a 100-seat restaurant at TreeTops Stables, Faebuie, on Culloden Moor, was rejected in May by officials under delegated power after almost 100 objections were lodged.
The decision had delighted campaigners opposed to developments close to the historic location.
The TreeTops proposal would have involved converting a small riding centre into a leisure resort incorporating 13 lodges, a cafe, shop, laundry and restaurant.
However, a new pre-planning Proposal of Application Notice (PAN) has been lodged by developer Inverness Paving and architects HRI Munro.
There are no specific details to any planned alterations at this stage, only stating it would be for "holiday lets, leisure and hospitality facilities", including holiday lodges sized 25-60sq metres and a 220sq metre restaurant.
Leading Jacobite association objects to holiday village development
Andrew Bruce, of HRI Munro said: "It is at very early stages and we will be no new planning application made until next year. This is only a notice showing the intention planned."
But the move has surprised campaigners who were opposed to the original scheme.
The location was reputedly where the government troops "saddled up" before going into battle against the Jacobite Army supporting Bonnie Prince Charlie's claim to the throne in 1746.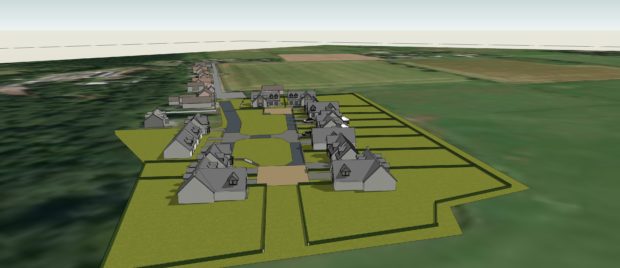 The original holiday village plans which were rejected.Councillor Ken Gowans said: "As this is the Planning Application Notice only very basic details are provided.
"This development will be inside the conservation area and its impact on the greater historic battlefield area will need to be very carefully considered. The detail of how this may differ from the previous application which was refused is not clear at this stage.
"Clearly, any proposed development in the vicinity of Culloden Battlefield will be of great interest locally, nationally and internationally. Its impact, not only in Scotland but globally, cannot be understated."
Highland Council planning officers had refused the original plans, primarily given the holiday park's impact on surrounding woodland and the natural environment, and cited both the Highland-wide development plan and the Culloden Muir Conservation Area.
Public urged to join 'last-ditch' fight to save iconic Culloden heritage site
Site owners Inverness Paving had said previously that the development could create up to 25 jobs and would "considerably improve and enhance" the setting, stressing the site was completely invisible from the battlefield.
No one from the firm responded to a request for a comment.
Councillors expanded the conservation area after a 16-home project at Viewfield, half a mile from the battlefield – a development which sparked worldwide fury – was approved.