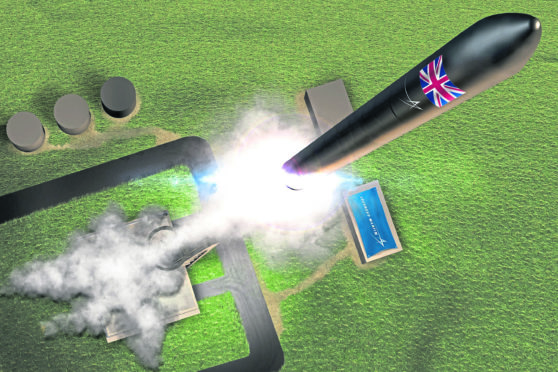 Early plans for the Sutherland vertical launch space port were nodded through to the next stage by Highland councillors yesterday.
Full plans for Highlands and Island Enterprise's £17.3m Space Hub Sutherland proposal at The Moine, Melness are expected to be lodged by the end of this year.
Black Isle councillor Craig Fraser said he wanted to ensure that important environmental considerations were high on the agenda in the plans.
The developers describe the site as 815 acres of sweeping moorland and the peat bog A'Mhoine,  close to, bounding or within a range of environmental designations.
These include Ben Hutig Site of Special Scientific Interest (SSSI) the A'Mhoine SSSI, the Caithness and Sutherland Peatlands Special Area of Conservation(SAC), Scenic Protection Area (SPA) and internationally important Ramsar Convention wetland site.
The Ben Hope and Ben Loyal Wild Land Area (WLA) is close to the south boundary and the Kyle of Tongue National Scenic Area (NSA) is just over a mile south east.
Mr Fraser said the early plans failed to show any detail on precisely where the designations are.
He said: "They need to be clearly indicated to help members of the planning committee better understand how they relate to this planning application."
Mr Fraser also asked that the Ramsar executive be contacted, along with Unesco.
He said: "There is a consultation out on a proposal for a Unesco world heritage site in the Flow Country, but my question is given the Scottish Government and Highland Council recognise a 'climate emergency' how does building a space port on this carbon sink, which is what the peatlands and Flow Country are, assist in this aspiration?"
Mr Fraser also asked if a carbon impact assessment would be obtained for the application, as was commissioned by Cornwall Council for their horizontal launch spaceport at Newquay Airport.
Council planning manager Dafydd Jones said the early plans were simply required to identify the site and all the issues mentioned by Mr Fraser would be covered in the full planning application.