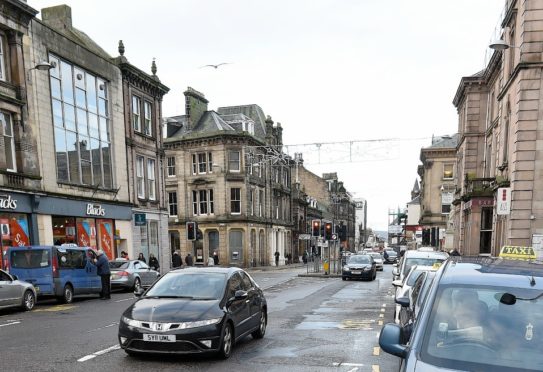 Motorists are being warned to look at signs ahead of new parking regulations on a busy city centre street.
Highland Council are asking people to be aware of  the parking signs and lines on Station Lane, Inverness, which are located at the rear of Inverness Train Station and the Eastgate Centre.
A council spokesman said: "The council has introduced a temporary traffic order which controls permit holder parking, prohibits waiting at all times at the roundabout at the station rear entrance, reduces waiting time to 20 minutes and introduces no waiting and no loading at any time from Station Lane to its junction with Millburn Road.
"The traffic order has been made to restrict traffic in the interests of public safety and at the request of Network Rail and the Eastgate Centre.
"The effect of the order is to temporarily introduce waiting and loading restrictions and parking permit requirements until December 1  2020 on the length of Station Lane Inverness from its junction with Millburn Road westwards to a point in line with the North-eastern gable of the Royal Hotel for 302 metres."
The council also said taxi ranks on Academy Street will be relocated to Station Lane temporarily during resurfacing works on Academy Street.
The works start on Sunday and are expected to run until next Friday. Public parking will be suspended on Station Lane during the work.