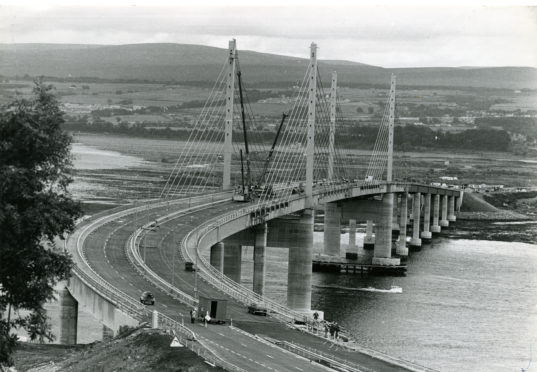 It has been 37 years since the Kessock Bridge opened – a development which changed the face of the Highlands.
It led to the demise of the Kessock Ferry, but opened up a range of new possibilities for people on the Black Isle.
A 56 mile round-trip from North Kessock to Inverness city centre was shortened to just 10 miles when the bridge officially opened on July 19, 1982.
This month the north's busiest bridge won listed status as a structure of special architectural interest.
It was recognised by Historic Environment Scotland (HES) and was described as a major piece of 20th century engineering and a prominent coastal landmark.
What do you remember of that historic day?
Here's how we reported the day it opened at the time.