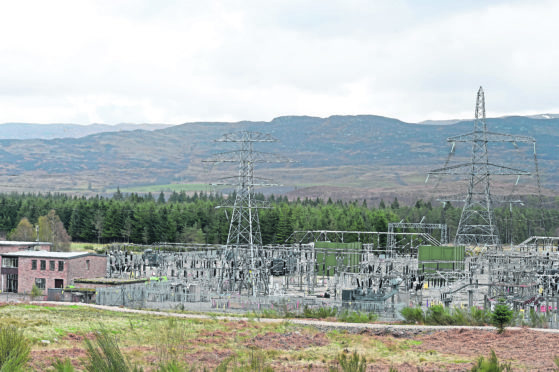 Lizards and slow worms could be trapped and moved elsewhere if plans to reopen a sand and gravel pit are approved.
Contractor MacDonald Groundworks Ltd (MGL) wants to lease land around a mile south west of Fort Augustus from Forestry and Land Scotland (FLS) to extract sand and gravel for the extension to the sub-station for the Beauly interconnector.
The firm say there would be no disruption for local residents, but consultants have advised common lizards and slow worms should be moved to a nearby site.
This would involve laying artificial shelters for each species, trapping them and moving them to an alternative suitable habitat.
If Highland Council grants the application, MGL visualise starting work later this year.
The project would take two years, including reinstatement, and include the construction of a processing plant area with mobile screening plant, stockpile areas and stores.
MGL tells council officers that extracting locally would allow the minerals to be transported to the inter-connector site entirely on FLS land, not on the adjacent narrow public roads.
The service access to the site would be from the A82 at Fort Augustus, along a public road.
The proposals are to extract up to 80,000 tonnes of sand and gravel over the project's life time, with measures taken to maintain soil quality.
Any topsoil and subsoil removed would be stored for re-use in future site restoration work.
However, statutory consultees Fort Augustus and Glenmoriston Community Council said last night they have "serious concerns" about the application.
They have asked for an extension to the deadline for comments until after their meeting on October 30 to discuss it and formulate their response.