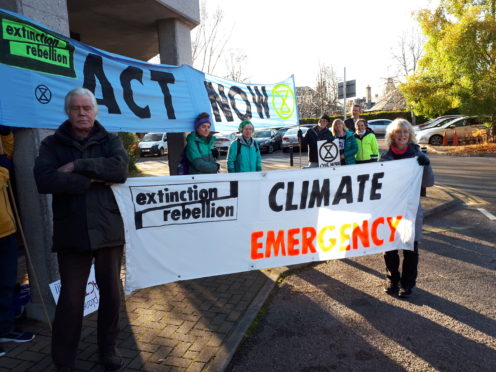 Around 20 protestors from the Highland Extinction Rebellion group picketed Highland Council HQ yesterday morning before a full council meeting.
They held up banners and talked to arriving councillors about their views.
Kate MacLachlan, a mental health officer, said the group wanted to put pressure on Highland Council to act faster, having declared a climate emergency in May and formed a climate change panel.
She said: "We've seen very little action so far.
"The first meeting of the panel took place earlier this month, but in terms of actually doing anything very little has happened so we're really there to hold their feet to the fire and remind them that there is very little time and they need to start rolling out initiatives."
Councillor Trish Robertson chairs the climate change panel and said: "Highland is way ahead of the game.
"We done a lot through our 2012 carbon climate strategy and we're building on that.
"We've done loads with electric vehicles and we're looking at encouraging the trials for the hydrogen train to come up north because the line north is never going to be electrified.
"We've got wind, hydro and solar power and now we need to be looking at green transport."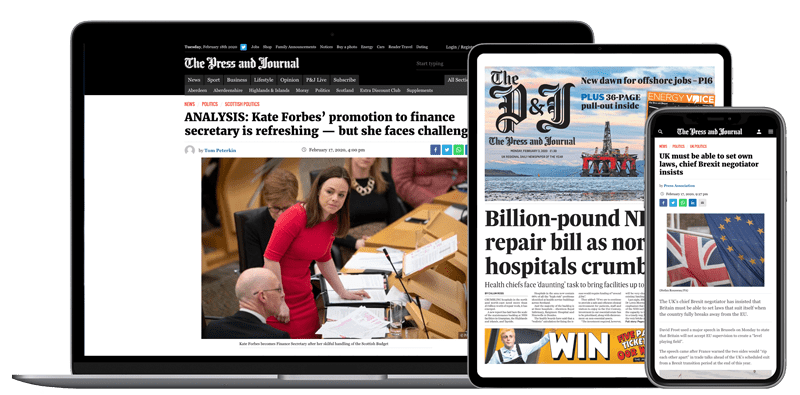 Help support quality local journalism … become a digital subscriber to The Press and Journal
For as little as £5.99 a month you can access all of our content, including Premium articles.
Subscribe