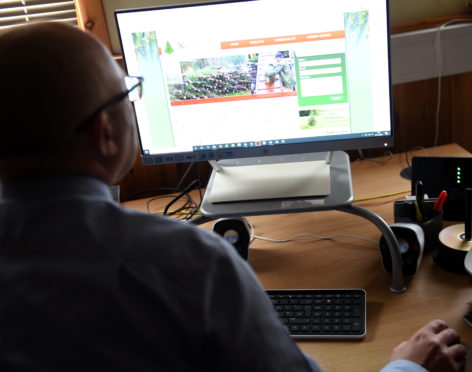 An unassuming office in Inverness's Harbour Road is home to a nationally-important nerve centre dedicated to tackling online crime.
Equally unassuming trading standards officer Willie Paul spends his day hunched over his computer, looking at an eclectic mix of sites.
You wouldn't have him down as needing a posh wedding frock – but he is scrutinising a site selling floaty dresses at knock down prices because he's had a tip off that it's a scam.
He spends hours on Facebook, not frittering away time like most of us, but keeping an eye on selling groups for unlicensed traders masquerading as private individuals.
Or he could be looking at the site of a Highland crafter creating unique products, but who has contacted him worried that her intellectual copyright is at risk from people in far flung parts of the world copying her work and selling it cheap.
Online delivery disasters are also a massive part of his work, with sellers on online platforms often cancelling orders or imposing huge charges when they see a Highland postcode.
Mr Paul, from Inverness and a graduate of Edinburgh University, has been a trading standards officer for almost 30 years.
He represents trading standards as the subject matter expert on e.crime across Scotland, and is involved in European cross-border enforcement work.
His unique blend of IT expertise and law enforcement knowledge marks him out as a national leader in tackling e.crime, and he is in demand all over the UK and Europe to share his skills with others.
He's so dedicated that in his own time he heads to Georgia, former USSR, where he has been invited to train their law enforcement officers in online market surveillance.
Mr Paul's investigations often lead to successful prosecutions, because he has developed techniques for quickly capturing corroborating evidence which can be used in court to prove criminal activity – screen shots, video tracking every click of the mouse, audio, pdf evidence so that the criminal activity can be shown beyond doubt.
Mr Paul said: "Once it ends up in court, the website will be gone without a trace, so the key thing is to capture everything immediately and in as many formats as possible."
He advises online shoppers to protect themselves by right-clicking with their mouse on an image of something they might be thinking of buying.
He said: "Most search engines will allow you to search the image online. That way you can track it back to the original source.
"You might see that that dress you were thinking of buying for £100 is retailing for £6,000 on the original site. "
Sellers of original products should watermark their images to prevent them from appearing on rip-off sites, Mr Paul advises.
He said: "E.crime is an ever evolving issue and it's not going away fast. Internet users need to get savvy too."
Eureka moment
Detailed scrutiny of data around Facebook market place groups gave Highland trading standards officer Willie Paul a eureka moment.
He went on to create a sophisticated internet toolkit in the form of a spreadsheet which enables him to monitor the activities of illicit traders in buy/swap/sell groups.
He's now sharing this with his colleagues nationally, and is proud that he's developed a tool which can show illicit trade, without compromising privacy issues.
He said: "It allows us to catalogue traders who are taking advantage of Facebook market places by disguising their true identity.
"It's working particularly well in car sales, where officers can track back all the previous sales of a person, revealing quite clearly that the seller is a business, not an individual.
"Not disclosing that you are a trader is a criminal offence, and if you don't have a licence, that's another criminal offence.
"Selling groups have changed from being the equivalent of online car boot sales, and have been infiltrated by businesses who have no responsibility when things go wrong, they just walk away.
"If you buy privately, there is no comeback, but if you are a business, there are regulations and laws to abide by.
"This tool is designed to catalogue those illicit traders.
"We get complaints from the trade that we're not doing enough about it, but through this project there will be results."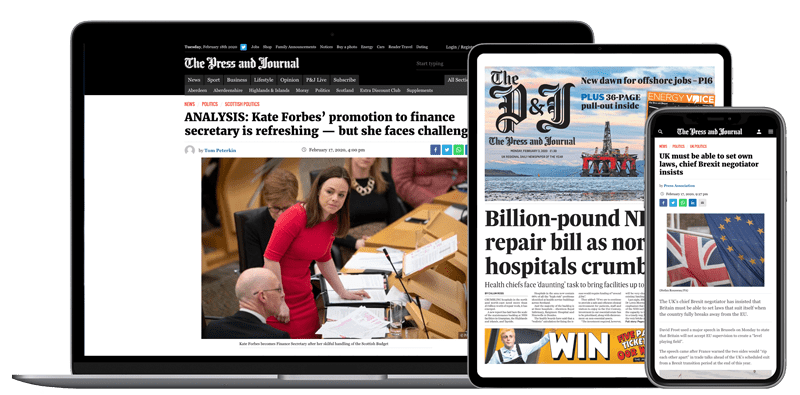 Help support quality local journalism … become a digital subscriber to The Press and Journal
For as little as £5.99 a month you can access all of our content, including Premium articles.
Subscribe