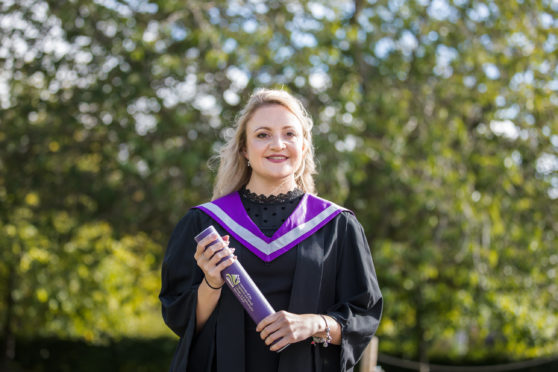 An Inverness College UHI graduate has landed a promising career as a scientist at Lifescan just days after completing her studies.
Applicants would usually need a PhD to land such a role, but Gillian Smith impressed Lifescan with her academic ability, motivation and practical skills.
Gillian, from Inverness, recently completed the company's undergraduate programme, which saw her combine paid work at Lifescan with the University of the Highlands and Islands' BSc (Hons) in Bioscience, from which she graduated in October with a 1st class degree.
The 26-year-old described combining an academic qualification with workplace experience as the perfect blend.
She said: "I've learned so much by combining my degree, and the knowledge and skills gained as part of that, with my experience working for a company like Lifescan.
"I've had the support of fantastic lecturers and a network of professional mentors and am delighted to be given this opportunity."
Gillian worked at Inverness Airport after leaving secondary school before deciding to return to study, enrolling on the HNC Applied Science at Inverness College UHI.
The HNC allowed her to stay in Inverness and study, while providing a hands-on, practical approach to learning science.
She added: "During the HNC we visited several local industries to get a feel for the range of career opportunities available to scientists in the local area.
"While on a visit to LifeScan we were informed of their undergraduate programme and I realised it would be a great opportunity for me to gain experience in a relevant field, earn a wage and continue my studies with Inverness College UHI all at the same time.
"Combining industry experience with studying enabled me to become more confident in my studies and improve my data analysis and report writing ."
Gillian, who was named Inverness College UHI Higher Education Student of the Year for Science, joined Lifescan at the start of her 2nd year, combining four days of work with one day to attend Inverness College UHI for lectures and tutorials.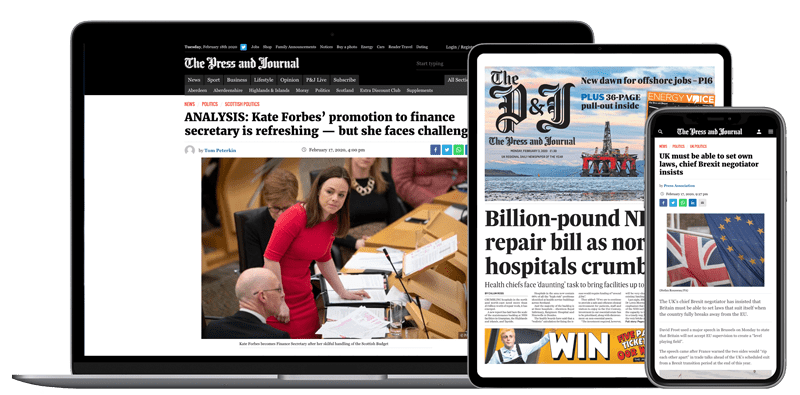 Help support quality local journalism … become a digital subscriber to The Press and Journal
For as little as £5.99 a month you can access all of our content, including Premium articles.
Subscribe