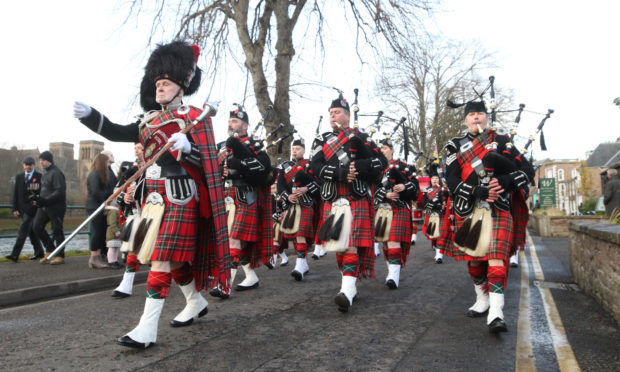 Residents of Inverness lined the streets roday as the city fell silent to mark Remembrance Sunday.
Attendees braved the cold winter chill to stand at Cavell Gardens for the city's annual service to pay tribute to those who fought in conflict – and to remember those who never came home.
The event experienced one of its biggest turnouts to date as people lined both sides of the River Ness to pay their respects.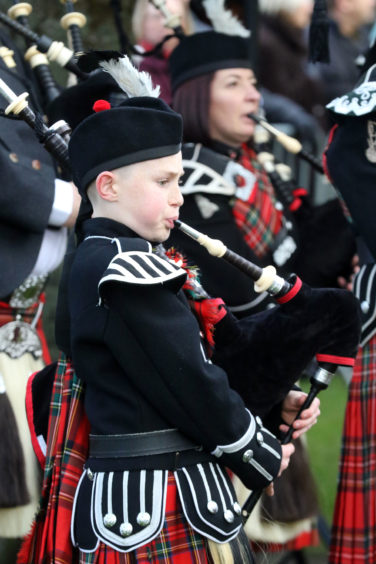 Ahead of the service, military personnel, veterans, reserves, cadets and local representatives marched in procession from Huntly Street down to the city's prominent war memorial before laying a series of wreaths.
The first parade was led by The Royal British Legion Pipe Band followed by the Queen's Own Highlanders Pipe Band led by Drum Major David Murray.
During the poignant service, prayers and readings were given by Reverend Fiona Smith of Ness Bank Church Inverness, and fellow minister Rev Canon Dr John Cuthbert, before the city fell silent to remember the sacrifices made by those through conflict.
Among this year's attendees was Deputy Provost of Inverness Bet McAllister, who was remembering her ancestors lost during the First and Second World Wars.
Her grandfather fought bravely during the First World War but sadly failed to make it home; a similar fate experienced by her late uncle, who served in the RAF in the Second World War, after his plane was shot down.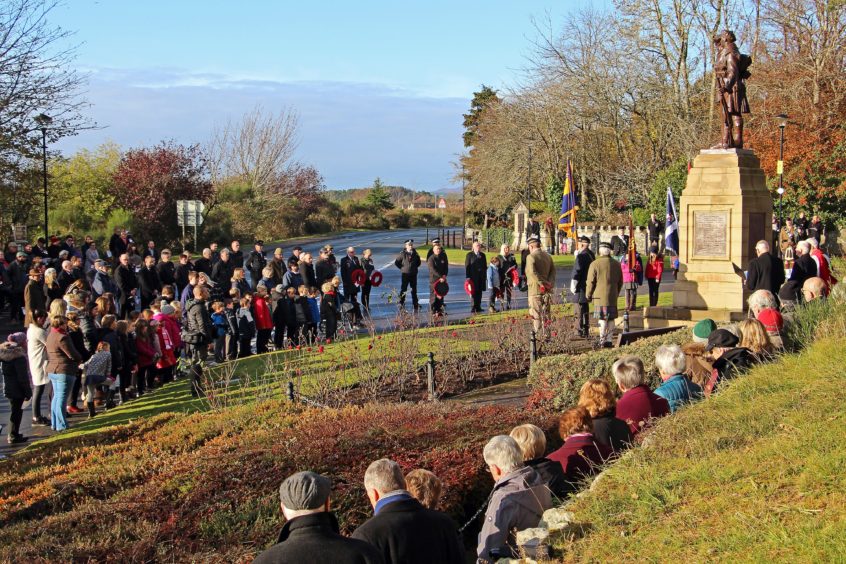 Reflecting on the day's ceremony, she said she was encouraged by the number of people turning out to pay their respects.
She said: "It was absolutely fantastic. I think every year it seems to be getting bigger and bigger with local people coming out, and a lot of young ones involved.
"I am delighted with the Inverness people coming out to show their thanks to the people."
Mrs McAllister said she was pleased and encouraged to see so many young people turn out for such an important event.
She added: "When I look at the young ones today I think they have to learn, because we don't ever want to be in that position again."
In Fort William residents turned out in force for this year's annual ceremony.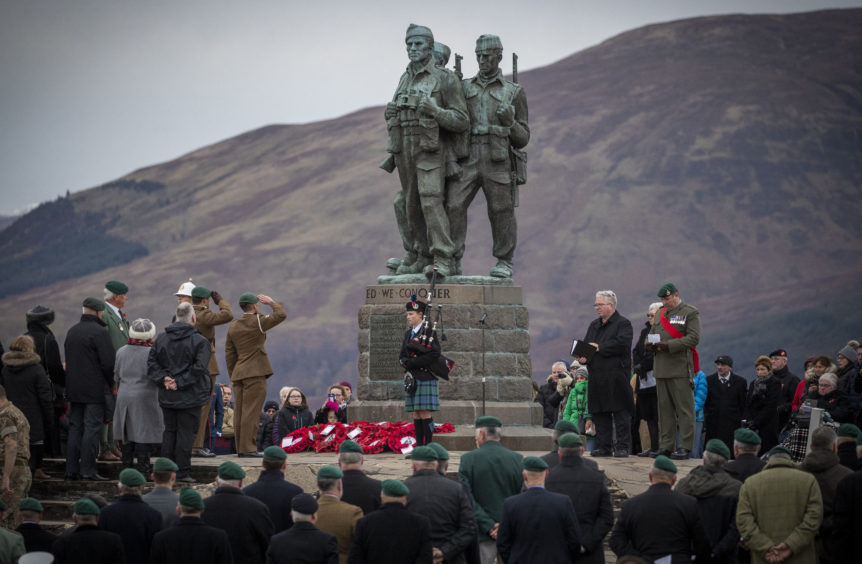 Service personnel led the procession from Dudley Road to the town's local war memorial for a poignant morning service to lay wreaths ahead of the community's annual church service.
The morning's events were then followed by a service at the Commando Memorial in Spean Bridge.
Commando veterans and reserves along with their family and friends marched up to the Category A listed monument before laying a series of wreaths and crosses.