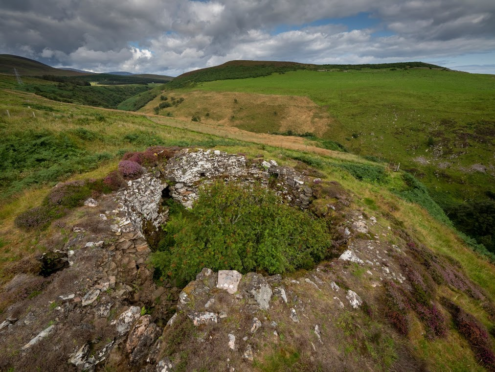 A charity promoting the archaeological landscape of Caithness has been awarded £180,000 towards the conservation of an important Iron Age broch.
Caithness Broch Project (CBP) will be able to work on Ousdale Burn Broch, found to be in a poor state of preservation in 2015, with a wall near the entrance having collapsed and a tree growing in the structure.
The funds, acquired from SSE's Beatrice community fund, Historic Environment and Highland LEADER  will go towards conservation works, car park, access improvements and interpretation panels.
CBP chairman Robin Herrick said: "The recent start in site work marks the end of years of preparation by the project and the beginning of a new lease of life for the broch, which has fallen into a sorry state of repair due to excavations and repairs by Victorian archaeologists.
"I think it will become a big attraction not just for visiting tourists but for regular users of the A9 from Inverness to Caithness who will have passed by many times without realising what a special place it is."
Brochs are Iron Age dry stone towers found exclusively in Scotland, with more found in Caithness than any other county.
It is thought they were used as dwellings, possibly for chiefs or leaders.
CBP has been promoting the brochs of Caithness since 2013, and has been involved in a number of archaeological events and activities, including community-led excavations in 2018 and the unveiling of a Lego broch in 2017.
The charity's flagship project is the construction of a replica broch, planned as an important visitor attraction to support the diversification of the Caithness economy.