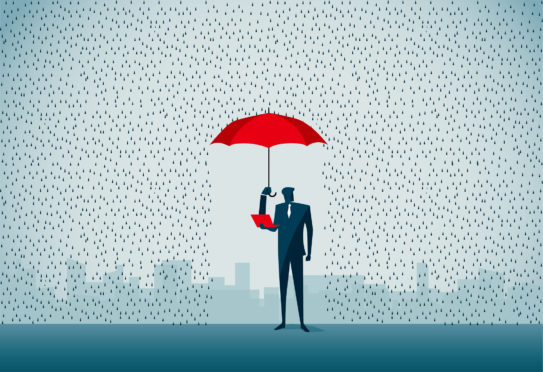 INDEPENDENT FINANCIAL ADVICE ON MONEY MATTERS AROUND THE HIGHLANDS, ISLANDS & MORAY

The most valuable asset to any business is its people. Without them, the business can be at serious risk of surviving in future.
Whether you are a sole trader, partner in a business or involved in a limited company, the importance of protection should not be underestimated. There are a variety of potential issues that could arise from the death or incapacity of either you, a partner or fellow director or indeed a key person involved in your business that you couldn't operate effectively without.
Business protection plans can now be established with a range of options to cover different outcomes. These can be split into three main categories for consideration.
Ownership – If a partner or shareholder dies or is diagnosed with a critical illness, the proceeds help the remaining owners buy the affected individual's share of the business. Without protection, the surviving owners could lose control of the business, impacting ongoing success.
Profit – If a business loses a key person who influences revenue, the policy gives the company a cash injection, helping replace lost profits and possibly recruit a replacement. Debt – If the business loses a key person, the money paid by the policy can be used to clear loans or other debt. Without a cash injection, investors and creditors (like the bank) may call in debts as they're no longer confident the business can keep on top of them.
With these concerns in mind insurers have developed a suite of low cost term assurance polices to provide either (1) the business (2) the remaining partners/ directors or (3) the families of the business owners, an opportunity to receive lump sums to help sustain the future of the business or to be financially compensated for their share of the business that is rightfully theirs.
The choice can often seem daunting or confusing considering there are Keyman Protection, Shareholder Protection, Partnership Protection, Loan Protection and Relevant Life Plans to name a few. A good Independent Financial Adviser would be able to guide you through the different options and also source the most competitive products available across the whole market.
Setting up these plans through the business can often bring with it tax advantages if established correctly and then agreed with your local inspector of taxes. This shouldn't be the main driver for creating these policies but can be an extra incentive to consider.
Too often people think "It won't happen to me". If you are serious about protecting your business for the future, speak to an IFA today.
Advanced Investment and Retirement Planning Ltd. is an appointed representative of 2plan wealth management Ltd, which is authorised and regulated by the Financial Conduct Authority.
---
DID YOU KNOW?

INCOME PROTECTION

Each year one million people in the UK find themselves unable to work due to a serious illness or injury (ABI 2017). However, the average number of days employees in Scotland and their households could survive financially on their savings is just 31. (L & G "Deadline to Breadline")
Not many employers support their staff for more than a year if they're off sick from work. And State Benefits provide only basic financial support, with Statutory Sick Pay currently £94.25 for a maximum of 28 weeks.
Income protection insurance is a long-term insurance policy which ensures you continue to receive a regular income if you can't work because you're ill or injured.
Income protection policies provide a proportion of your income, less state benefits and income from other similar policies.
Income protection isn't the same as the widely mis-sold payment protection insurance (PPI). PPI covers selected payments, such as your mortgage or credit agreement, whereas income protection hands you a taxfree proportion of your income if you're unable to work because of illness or injury.
Income protection not only protects you if a physical condition means you can't work, but it also pays out if you suffer with mental ill health. In 2017, mental health was the most common cause of claim on income protection policies in the UK, according to the Association of British Insurers.
If you are concerned about how you would manage in the event of illness or disability, have a word with your local financial adviser, who will explain the benefits and costs of an income protection policy.
Charles Stewart BA, DipPFS is Principal of Stewart Lyon Financial Services, which is authorised and regulated by the Financial Conduct Authority
---
Next month's topic is on 'Christmas Gifts!'
---
Your Local to Highlands, Islands and Moray Contributors – Click to visit their website.