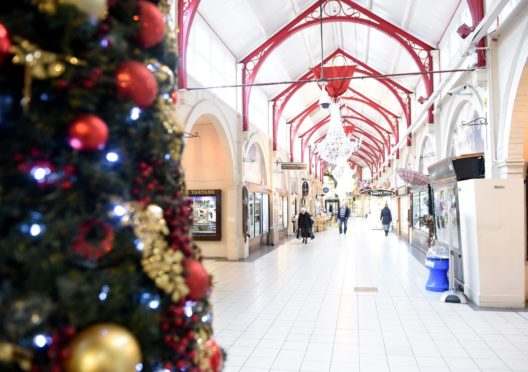 Inverness councillors have finally given the go-ahead to controversial plans to revamp the city's Victorian Market- but traders now facing eviction have spoken of their heartbreak at the decision.
The £1.5m plan to renovate the market, focusing on the run-down market hall and fish hall will move to detailed design and the preparation and issue of a tender.
Notices of termination will be issued to 14 traders affected by the work.
The traders, who learned eight days ago that they were to move out with six months' rent offered as compensation, ended up with a slightly better deal after efforts by councillor Alasdair Christie.
He move an amendment that traders not returning to their original sites will be entitled to nine months compensation, and those returning will be entitled to six months, plus an additional six months rent-free.
Mr Christie also moved that Inverness Common Good Fund would arrange one-to-one consultations with affected tenants to try and agree individual solutions for their businesses, and that traders meeting the criteria for the new shops should be given first option on tenancy.
But Kasia Pogo, owner of Saffron oriental food shop said the decision was  a slap in the face.
She said: "The council has been showing lack of respect to use from the start of this project and it's getting worse and worse.
"None of us will survive without the trading.
"They are killing our dreams."
Elaine Davidson and her sister-in-law Nicola Penwright opened their hairdressing shop N E Hair in the market three years ago.
Ms Davidson said: "We have been hairdressing for 13 years and have built up a clientele and it's absolutely heart-breaking.
"It's devastating, to be told you have to get out.
"Between us we have been in the market for 20 years and have ploughed our own money into our own shop to get it really nice as it was just a shell when we came in- that's the thing they are not compensating you for."