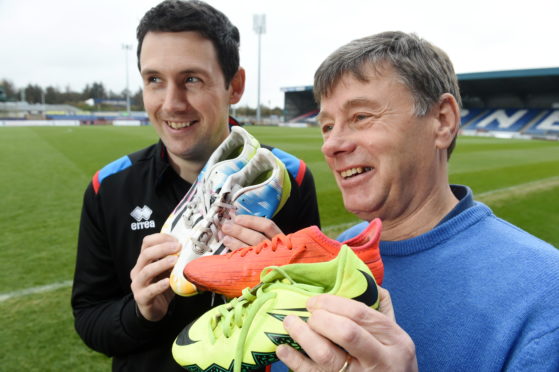 Caley Thistle's community development trust coaches have come up with a novel idea in the hope of breaking down barriers in sport.
The Inverness Caledonian Thistle Community Development Trust is looking for donations of old football boots that they can make available to youngsters who perhaps cannot afford new ones, in exchange for a donation if possible.
The idea was the brainchild of two of the trust's development coaches, who spotted children changing boots every six months or so when really their football boots were in perfectly good condition and could do a turn to another child who may be in need of equipment to take their first steps into the game.
Craig Masterton, head of community at the ICT Development Trust, explained that the idea is more than providing a child with just a pair of football boots.
He said: "It's about breaking down the barriers that restrict some children from being able to participate in sport.
"Part of it is to stop these boots going to waste or ending up on the landfill. Whether it gives them a new home within the community or our youth set up, or we can give them to people who maybe do not have the opportunity to have football boots – they might like football but they can't afford to pay £40 or £60 for the latest style.
"It really is to make football available to all."
He added: "We want to go out and make a difference in the community and make sure there are opportunities there for everyone, whether that is the boy's game or the girls game, and reduce the barriers to playing."
The trust is now seeking ways in which to use the football boots in a bid to reduce, reuse and recycle, which ties in with work they currently undertake in schools.
Sixteen pairs of football boots have already been donated in the first couple of days of the drive, with the first opportunity for new ownership at the Ness Boot Sale in the Sports Bar at Caledonian Stadium this Sunday.
Dave Milroy, a trustee of the community trust, said: "It is an initiative that nobody else has thought of and it is a credit to the boys who have come up with it.
"If it's going to bring more kids, whether its boys or girls, into football, then I think it is all good in terms of their own personal development and health.
"Some of the boots that have come in look brand new and you can see they are ready to go and are in good nick."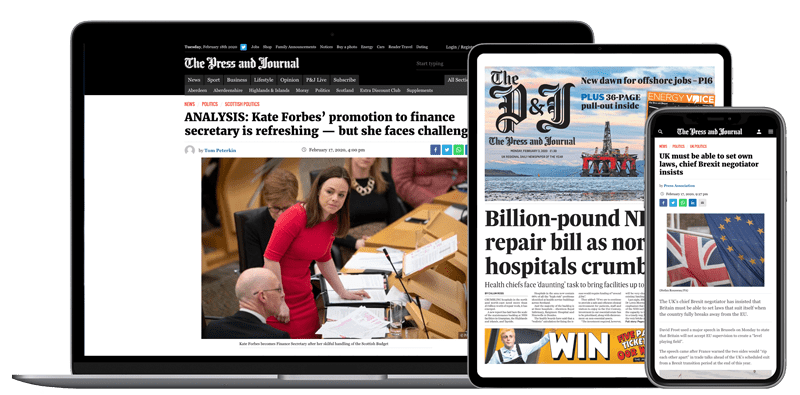 Help support quality local journalism … become a digital subscriber to The Press and Journal
For as little as £5.99 a month you can access all of our content, including Premium articles.
Subscribe