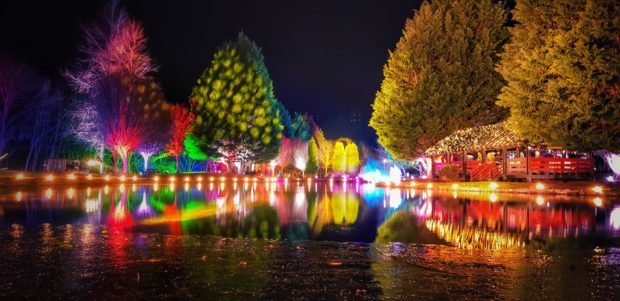 A Highland park will be transformed into a sea of lights next weekend as the city's annual Winter Wonderland festival makes its return.
The free three-day festival – sponsored by the Inverness Common Good Fund – will transform Whin Park on one of the darkest weekends of the year
A new constantly changing lightshow will debuted by Inverness based company Limelight Event Services bringing the boating pond and surrounding trees to life as youngsters enjoy the range of fun fair and playground rides on offer.
Santa and his reindeer will also be in attendance alongside many of his mascot friends through the course of the event, which has become a steeple on the city's festive calendar.
Inverness Events Manager, Gerry Reynolds, said: "This event probably generates more wonderful family photographs than any other event in our Winter Festival programme and it is always a pleasure to see the excitement on the faces of the little ones as they discover all the surprises that we have in store for them."
The three hour show will begin on Friday 13 from 6pm until 9pm before reopening between 4pm and 7pm on Saturday and Sunday.
A number of temporary restrictions will also remain in place between 5pm and 10pm on Friday and 3pm and 3pm on Saturday and Sunday.
Dog owners are reminded that Whin Park is a designated Dog Free Zone so no pets will be admitted to the site.