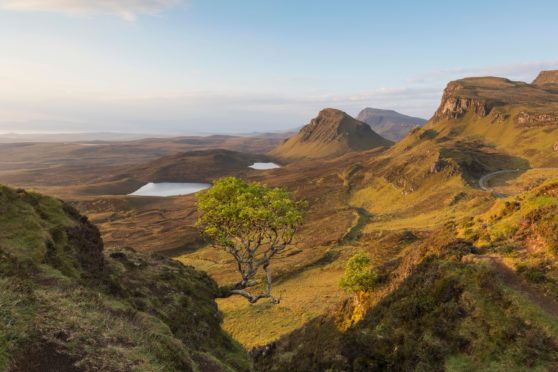 Highland councillors voted overwhelmingly yesterday to support the introduction of a tourist tax in the region.
An amendment raised by opposition Tory councillors to oppose it was soundly defeated.
Industry voices long opposed to the tax said it is the wrong mechanism to address the challenges posed by the current high levels of tourism.
The Scottish Government has committed to passing legislation by 2021 which would enable local authorities to levy the tax if they so wished.
Many councillors spoke in favour of the tax.
Councillor Maxine Smith said: "We love tourists in the Highlands,  and they spend millions here, but they don't bring it to council, they bring it to business, and we have to do all the extra work, pick up the tab of public services."
Councillor Alasdair Christie said: "Litter, human waste dumped down drains, blocked roads, traffic jams in unlikely places… the tourist levy won't resolve the problems but would help with the immediate repairs."
Ron MacWilliam warned that money raised should be protected.
He said: "It must be earmarked for the roads, public toilets and other environmental improvements and maintenance that directly support the industry."
Councillor Andrew Jarvie, who raised the opposing amendment, argued that if VAT was levied on top of tourist tax it could make hotels the highest taxed industry in the UK.
He said: "Balearic Islands saw up to a 25% decline in tourism in the two years it ran a tax before its repeal.
"This was on a 40p per night levy at 10% VAT."
David Swanson of Caithness Chamber of Commerce said whilst his organisation appreciated the challenges faced by the council and wanted to work with it to address them, tax was the wrong mechanism and would damage tourism businesses in the North Highlands.
He said: "The tourism sector is facing unprecedented challenges with recruitment and retention of skilled staff and the damaging uncertainty around Brexit, on top of longstanding issues around business rates and VAT on tourism activities."
From the Federation of Small Businesses (FSB), David Richardson said: "Many questions remain to be answered, and the FSB will do everything possible to ensure that any new tourist tax is both fair and equitable, and that it does the least possible damage to our most important industry."
Stewart Nicol of Inverness Chamber of Commerce said the decision sent out a damaging message to potential visitors to the Highlands who 'may now decide to go elsewhere.'