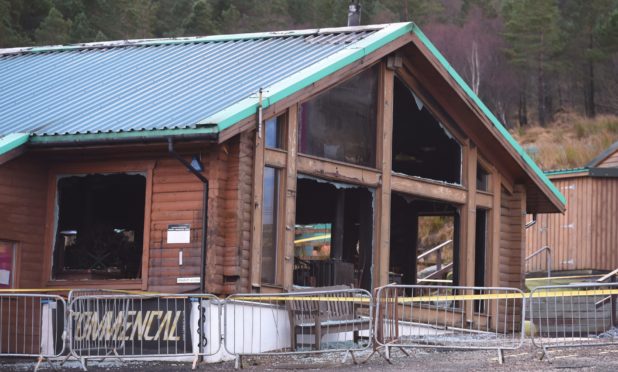 Fire devastated a large part of Glencoe Mountain Resort's main building early on Christmas morning, but the centre's owner has vowed the snow sports season will go on.
At its height, eight fire crews attended the blaze, coming from as far afield as Lochgelly in Fife.
They also came from Appin, Cambrae, Oban, Fort William, Kinlochleven and Bridge of Orchy.
The steel-framed timber building was described as 'well alight' with fire extending into the roof space.
Crews used jets to combat the blaze from outside, while colleagues entered the building in breathing apparatus.
Their initial efforts were hampered by difficulties finding water, but crews turned to nearby rivers to take on supplies.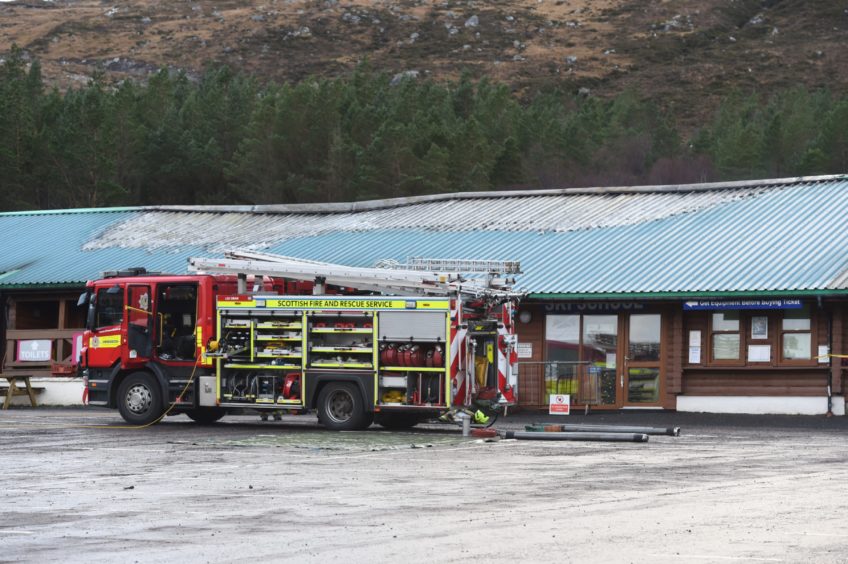 The crews also had to remove gas cylinders from the scene and cordon off the area for safety reasons.
The final crew did not leave the scene until after 3pm and there were return visits later in the day to monitor for hotspots.
The call came at 4.40am, and by 6am managing director Andy Meldrum was on site with staff.
He said: "The main shell of the building is in a real state.
"The café area is a write off, but we think the ski hire part is salvageable, and the ticket office is intact."
Mr Meldrum put a brave face on the turn of events.
He said: "The silver lining is that the ski infrastructure is fine, and the accommodation is fine.
"We'll do what we always do in difficult times and keep going.
"We'll be closed on Boxing Day and reopen on the 27th.
"Power and communications are the biggest difficulty. They'll be a massive challenge to replace.
"But this is a skiers' mountain and as long as the snow conditions are good, they won't stop coming.
"A makeshift café or office won't bother them."