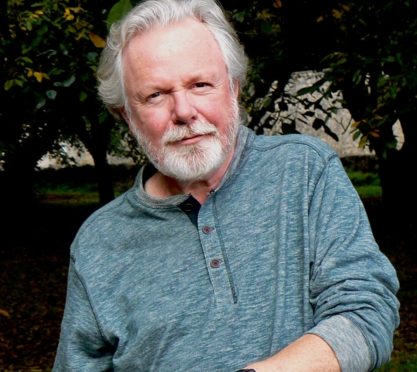 Peter May has himself sold million of books and had his works translated into 32 languages.
But the author, whose is appearing at Eden Court in Inverness today to talk about his latest book, A Silent Death, has hailed the late William McIlvanney as the catalyst for the staggering success of crime fiction in Scotland.
In recent years, the likes of May, Ian Rankin, Stuart MacBride and Val McDermid, allied to the emergence of popular authors such as Lin Anderson, James Oswald, Denise Mina, Chris Brookmyre and Louise Welsh and newcomers including Margaret Kirk, Neil Lancaster and Alex Walters, has sparked the boom in visceral and often gory works which have propelled crime to the No 1 genre in Scottish literature.
The creation of such events as Bloody Scotland and Granite Noir, staged across Aberdeen every year, has also boosted interest in subjects as diverse as forensic medicine, psychological profiling, investigating murders and identifying poisons.
Yet Mr May, who has written extensively about the Western Isles as part of his Lewis trilogy, believes the phenomenon can be traced back to McIlvanney's Detective Inspector Jack Laidlaw, who appeared in the first of three novels in 1977.
He said: "William blazed the trail back in the 70s by bringing a literary element to his crime fiction and he gave everybody else permission to go down the same road, which helps explain why the genre is flourishing.
"There has always been a tradition of fine writing in Scotland, but crime never used to attract much attention until the Laidlaw books were published.
"Another factor is the Scottish sense of humour, which can sometimes can be a bit grim and caustic, but it's still there, and we often find it in the darkest of situations.
"You read a lot of crime novels in the United States, for instance, where they are very po-faced and everything is taken incredibly seriously.
"That's maybe understandable, but you shouldn't forget people are buying these books to be entertained as well as being gripped and caught up in the mystery.
"I think a lot of the Scottish detectives and police officers are presented as being more human than in some other places.
"We all know life can be grim, but there is also a black humour, a gallows humour in many of the books being produced by Scottish authors."
A Silent Death
Peter May has never been interested in pursuing a conventional path to literary success, preferring to delve into uncharted areas.
His latest book, A Silent Death, features a character who is deaf and blind and the writer carried out extensive research before starting work on it.
He said: "I first developed a consciousness about the phenomenon after watching a TV advertisement appealing for money for deaf-blind children.​
"I wondered what on earth it must be like to be deaf and blind. It was unthinkable.
"To lose both primary senses and become trapped within yourself, with your own body becoming a prison and confining you in a world of darkness and silence.
"I began to research the subject and quickly discovered it was more prevalent than one might have anticipated.
"There are 10,000 sufferers in the UK alone, with that figure expected to rise in the next 15 years.
"In the past, the treatment of a lot of these people was horrendous. Many teachers simply didn't bother to try to help them.
"I decided to explore the condition of deaf-blindness through the character of a middle-aged woman, Ana, by delving into her experience through a first-person narration.
"We accompany her on her nightmare journey into complete hearing loss and total blindness and, through her limited senses, learn about the book's main antagonist when he takes her hostage."