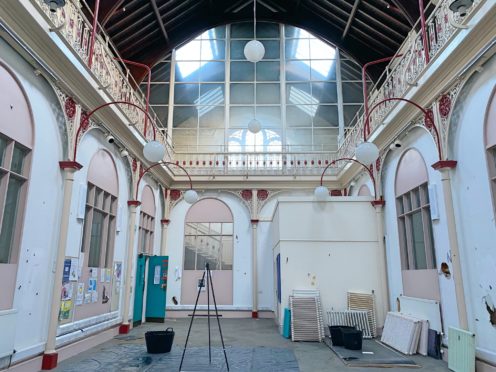 The second phase of a multi-million-pound art studio investment in Inverness is underway.
Work on the £3.5 million creative academy planned for the former Inverness Royal Academy building began earlier this month.
The project will eventually cost in the region of £5.7 million and is being taken forward by Wasps, which is promising a vibrant new home for creative industries in the Highlands.
It's hoped it will bring 109 full-time equivalent jobs to the area and generate wage earnings of £2.7 million per year.
The work is not expected to be completed until early next year, but tenants are already registering their interest in workspaces.
Audrey Carlin, chief executive of Wasps, said it "really is a landmark moment" adding that the business has come "a long way" since opening its first studio in Dundee in the 70s.
She said: "Far too many creative people find it a struggle to make a living in the parts of Scotland where they want to live and work.
"Scotland is rich with creative talent, but the support needed for creatives to flourish is ad-hoc.
"Our mission is to help solve that problem."
The organisation is today also celebrating the opening of its 20th Scottish studio, in the form of the £4.5 million Creative Exchange in Perth.