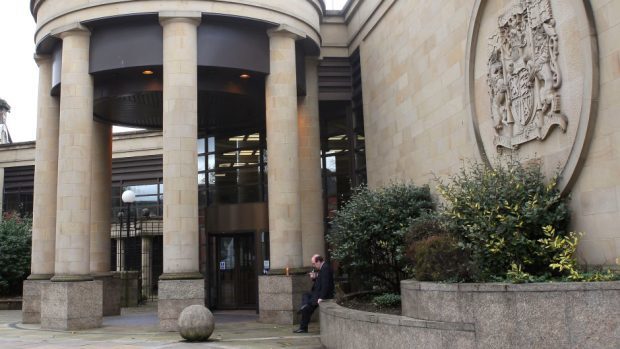 A north man who found his partner naked in bed with one of his friends and attacked them both was yesterday jailed for 45 months
Dylan Drummond, 25, screamed at her: "You are lying naked in bed with another man."
He and his 19-year-old brother Lee Drummond attacked Thomas Stewart in May leaving him with fractures and bruising to his face.
The High Court in Glasgow heard that Lee Drummond only hit Mr Stewart twice before pulling his brother off the victim. He was locked up for 27 months for his part in the assault.
Dylan Drummond then hit his partner on the head and body.
She was screaming throughout the incident at the house she shared with Dylan Drummond in Inverness.
Both brothers admitted assaulting Mr Stewart to his injury and to the danger of his life. They originally faced an charge of attempted murder, but their pleas to the reduced charge were accepted by the Crown.
Dylan Drummond also admitted assaulting his partner on her head and body to her injury.
Judge Lord Armstrong told the pair: "You have pled guilty to a concerted attack in which Mr Stewart sustained multiple fractures and was in hospital for 12 days. These injuries were to the potential danger of his life."
The court heard that the couple had been out at hotel earlier that night, but there had been a disagreement and she had called the police to eject Dylan Drummond.
When Dylan Drummond returned home with his brother he found his partner and Mr Stewart in bed together.
Mark Stewart QC, representing Dylan Drummond, said: "He found his partner and his friend in a compromising state in the marital bed. He lost his self control. His relationship with his former partner is now beyond repair."
Shelagh McCall QC, representing Lee Drummond, said: "He has expressed regret for his actions. He played by far the lesser role in this and intervened to prevent it becoming much worse by pulling his brother away from Mr Stewart."
Prosecutor Chris McKenna said that Mr Stewart suffered "blunt force trauma" resulting in fractures and extensive bruising of the face.
Dylan Drummond has 13 previous convictions, including three for assault and his brother has 25 previous convictions, including four for assault.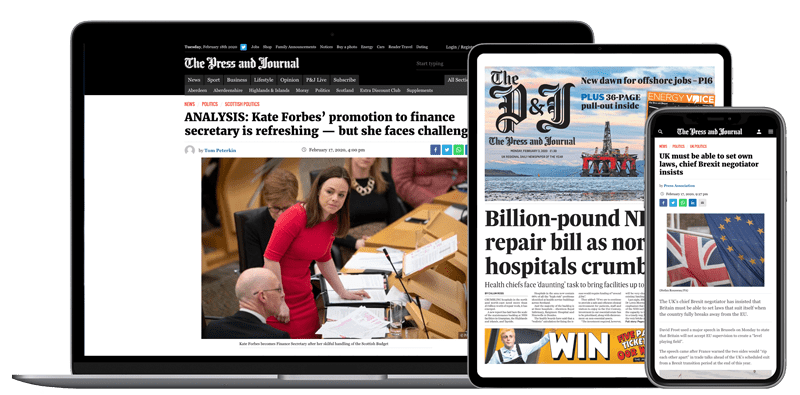 Help support quality local journalism … become a digital subscriber to The Press and Journal
For as little as £5.99 a month you can access all of our content, including Premium articles.
Subscribe