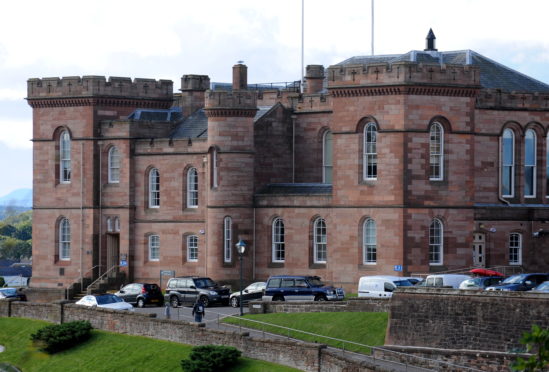 A police dog's bite stopped a violent attack on a constable after five blows of "unprecedented force" and three incapacitant sprays failed to stop his assailant, a court heard.
Inverness Sheriff Court was told yesterday that it was only when Harry the police dog intervened that 34-year-old William Cochrane collapsed bleeding from his injured leg, and stopped him raining blows on PC Andrew Card.
Cochrane denies assaulting PC Card and threatening behaviour on May 4 last year in Smithton towards a woman by making an abusive phone call and shouting outside her home.
The trial heard yesterday that officers saw a knife in Cochrane's pocket, before he ran off. He denies possession of the blade and resisting arrest.
He was traced to his home in nearby Kenneth Place in Inverness where he launched his attack on PC Card.
PC Craig Barron told the court: "He jumped across the bed before landing on top of PC Card, who was in a corner and could not escape.
"Two other colleagues used their Pava spray but he kept violently punching PC Card. I struck him five times with my baton. I have never had to use such force like it before.
"It also had no effect on him."
PC Donald Pearson told the court he instructed his dog, Harry, to bite and hold Cochrane, who lost balance and handcuffs were applied.
The trial continues.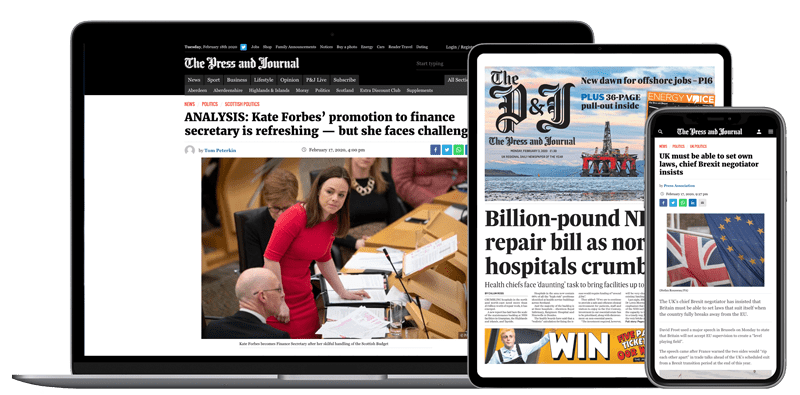 Help support quality local journalism … become a digital subscriber to The Press and Journal
For as little as £5.99 a month you can access all of our content, including Premium articles.
Subscribe