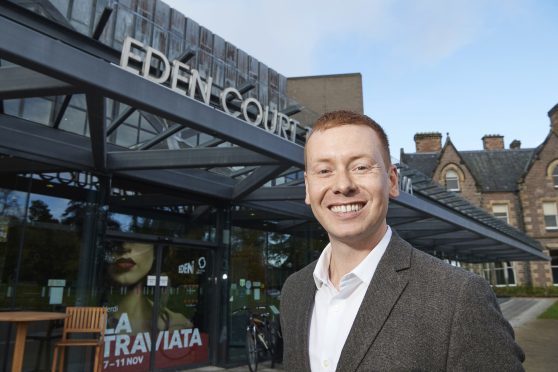 The north's main theatre is to get a share of a £19million Government pot funded by assets seized from criminals.
Inverness's Eden Court is in line for a share of the Scottish Government's Cashback for Communities worth hundreds of thousands of pounds.
It will fund a new youth project.
It is the first time Eden Court has been granted funds from the scheme designed to allow projects to work closely with young people from areas of deprivation to provide them with positive opportunities to raise attainment and their aspirations.
The funding announcement comes after the arts centre suffered a blow before Christmas where audited accounts showed a deficit of £443,000.
The withdrawal of £200,000 of funding by Highland Council, along with £200,000 from Creative Scotland, were cited as the main reason behind the loss.
Eden Court chief executive James Mackenzie-Blackman yesterday said:  "We are delighted. It really is going to allow us to develop our project further.
"Our project will see us work with young people, not just in Inverness but across the wider Highland region, over the next three years.
"The essence of what we are doing is working with young people who might need a little bit more support for whatever reason to transition into adulthood.
"We are obviously delighted the Scottish Government has believed in the ambition of the project and it is going to have a massive impact."
Mr Mackenzie-Blackman was unable to disclose the sum awarded to the arts centre – however, he did say the figure represents a "significant sum of money" and that it will allow Eden Court to be "bigger, bolder and employ more artists to the benefit of more young people".
He added that full details of the project will be released in the coming weeks.
In total, 24 different projects have been selected in a bid to divert young people away from potentially criminal or anti-social behaviour to positive destinations.
Justice Secretary Humza Yousaf said he was "delighted" young people will be supported.
He added: "We are working hard to tackle the root causes of crime and disorder through early intervention and to ensure those affected have the support in place to steer them away from criminal or antisocial behaviour."
More than £110 million, which has been seized through the Proceeds of Crime Act 2002, has been awarded through the CashBack for Communities scheme since it began in 2008.